---
(PHOTOS) 'Tis King Salmon Tubin' Weather!
---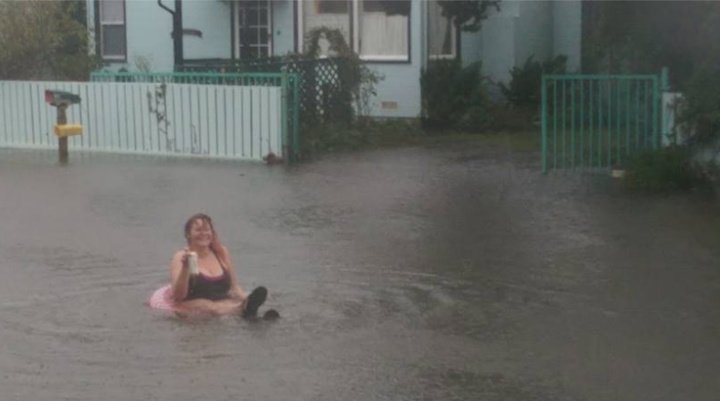 As waters continue to rise in Humboldt's low-laying areas as a result of today's continued stormin', your Lost Coast Outpost continues to receive plenty of flood imagery — see, for example, yesterday's aerial shots of the Eel River Delta.
As history has shown time and again there are few places in Humboldt as flood-prone as poor ol' King Salmon and, yeah, conditions are wet down there today. Resident and friend of the LoCO Chelsea Jensen graciously shares the pictures below of her soggy reality.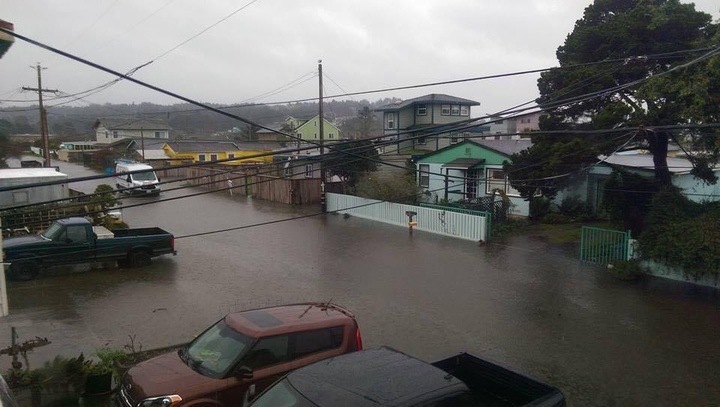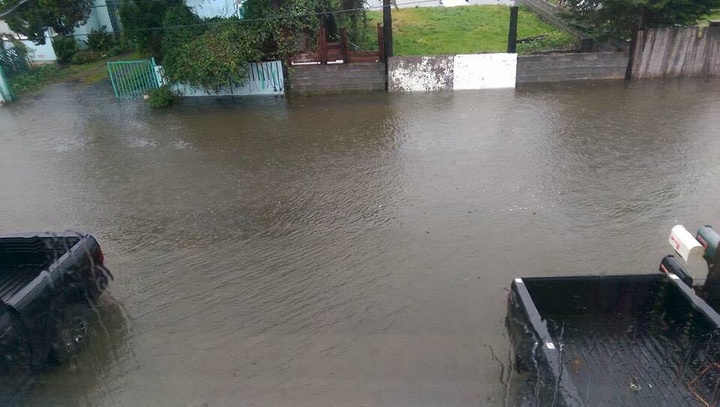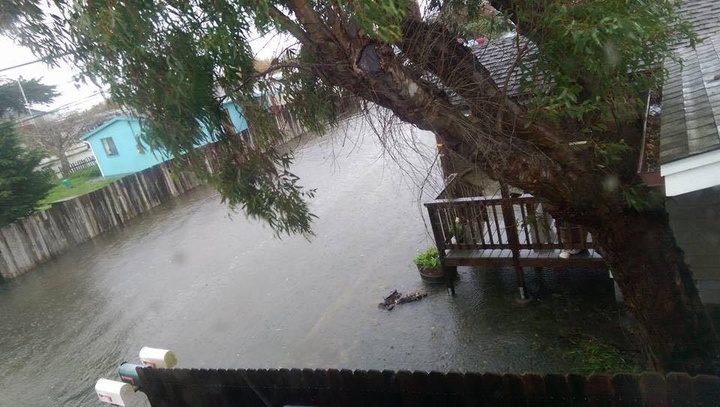 "Our street is a river again," Jensen says of life on Cod Street this morning. While she says she could probably navigate her vehicle through the waters if she needed to she's electing to wait until the tide recedes a tad.
Is your life currently submerged? Send us your flood photos to news@lostcoastoutpost.com.
MORE WEATHER:
---
SHARE →
---