---
(PHOTOS) Ferndale is Looking Rather Flooded This Morning; Another Storm Approacheth
---
RECENT WEATHER: (UPDATING) FLOOD WATCH: Humboldt is Getting Dumped On
# # #
Humboldt is currently between storms. Local National Weather Service officials advise us that the strong wind gusts and a buckets of rain that we've endured for the last couple of days will return to us Tuesday in the form of a whole new storm.
"Expect 1 to 3 inches of rain with 4 to 5 inches possible in terrain favorable to orographic effects. Wind gusts may be greater than 55 mph especially across higher terrain." NWS announced Monday.
But for those craving some visuals chronicling the wet inflicted upon us by this weekend's storm, check out these shots of Ferndale's hinterlands taken this morning and sent to LoCO by your friendly Cal-Ore Lifeflight ambulance pilot Caleb Lesher. Looks like boat weather.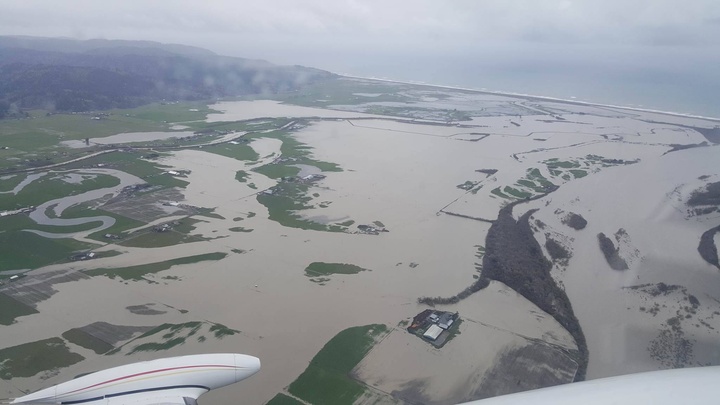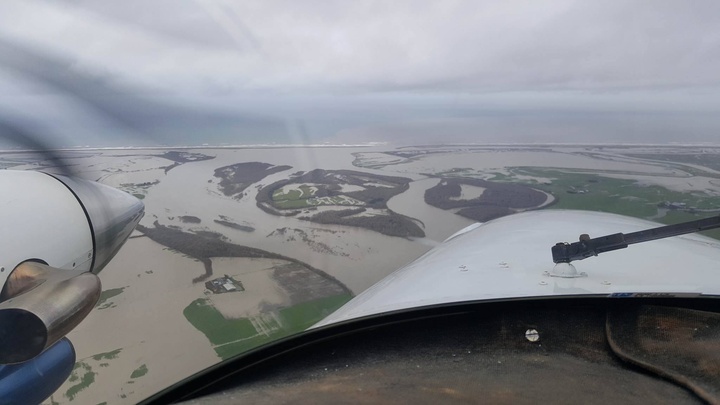 ---
SHARE →
---