Future home of the McKinleyville Community Services District's 35-acre public park on the banks of the Mad. The piece outlined in red — a key access point — was acquired earlier this month.
McKinleyville has acquired a key piece of property necessary to access and develop a riverside park on North Bank Road.
At its meeting Jan. 4, the McKinleyville Community Services District Board of Directors voted to accept a two-and-a-half-acre parcel on the south side of North Bank Road near its intersection with Azalea Avenue from the County of Humboldt. The county agreed to quit claim the parcel and give it to the district at no charge other than closing costs.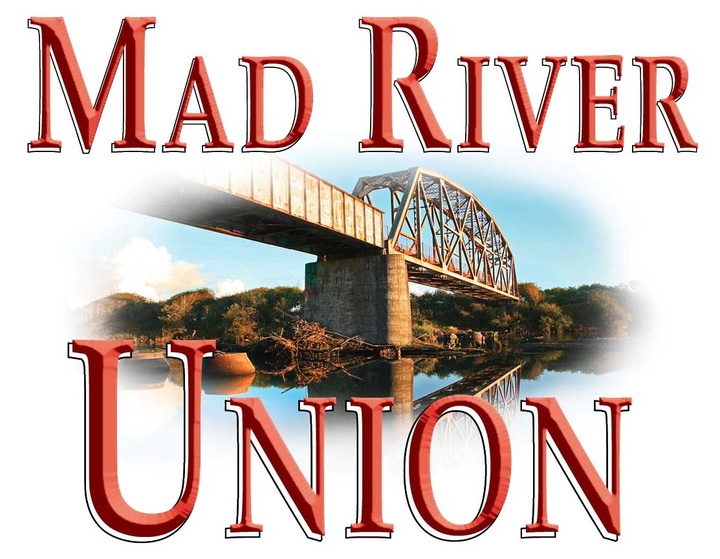 The undeveloped strip of property is sandwiched between North Bank Road and a 33-acre riverfront parcel the district purchased in 2012 for a mere $37,000. That property includes trails, a forest and part of the river.
The district needed to obtain the county property so it could legally provide access to its undeveloped riverside park.
There is a gravel pullout on south side of North Bank Road, where people park their cars and use the informal trails that cut through a boggy forest and lead to a bend in the river.
Mary Burke, one of four candidates vying for an open seat on the board in the March 14 election, told directors at the Jan. 4 meeting that she had floated down the river and, at that bend, spotted a harbor seal, a river otter and a bald eagle, all during a single outing.
The area is also a good fishing spot, although the access can be challenging due to the wet, boggy trails.
The district's plans for the riverfront park are uncertain. District officials have said that it is unclear how much development the Department of Fish & Wildlife will allow due to the riparian nature of the area.
At the very least, the park will have trails and an area to park.
# # #

Jack Durham is editor of the Mad River Union. Subscribe here.