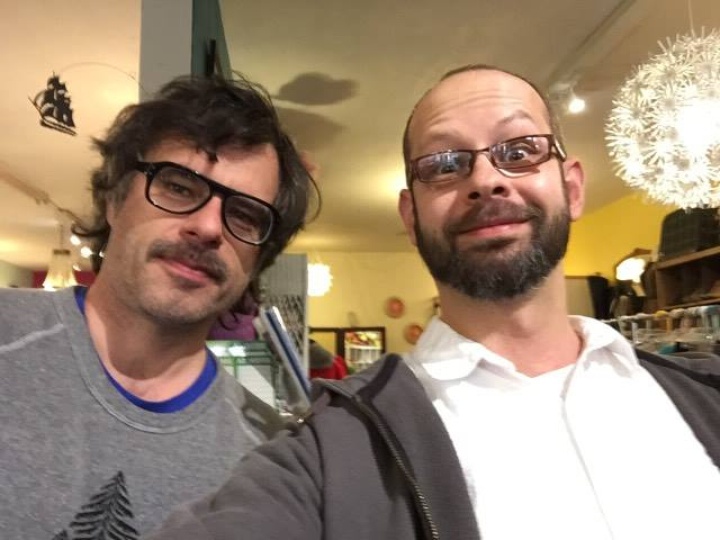 Hot on the heels of news that Office star Craig Robinson is in town shooting a movie, your Lost Coast Outpost correspondent encountered one of his favorite comedy stars and proceeded to make a big ass of himself.
That's right, it's Jemaine Clement! If you're scratching your head, Clement is the baritone half of brilliant New Zealand musical comedy duo Flight of the Conchords, star of quirky indie comedies such as Gentlemen Broncos and What We Do in the Shadows (which he also co-directed and co-wrote) and voice actor featured in everything from Despicable Me to Rio to The Simpsons.
While browsing shirts at Shipwreck in Old Town, Clement said he's in town working on the same movie project as Robinson. Or, actually, we asked if he was working on that project and he said "yiss," in his charming Kiwi accent.
Robinson and Clement's involvement is pretty much the sum total of what we know about the movie. Clement said he will probably be in the area for about a month.
He also very kindly allowed the nerd typing these words to take that selfie up there.
If you're completely unfamiliar with Clement's genius, here's a taste: