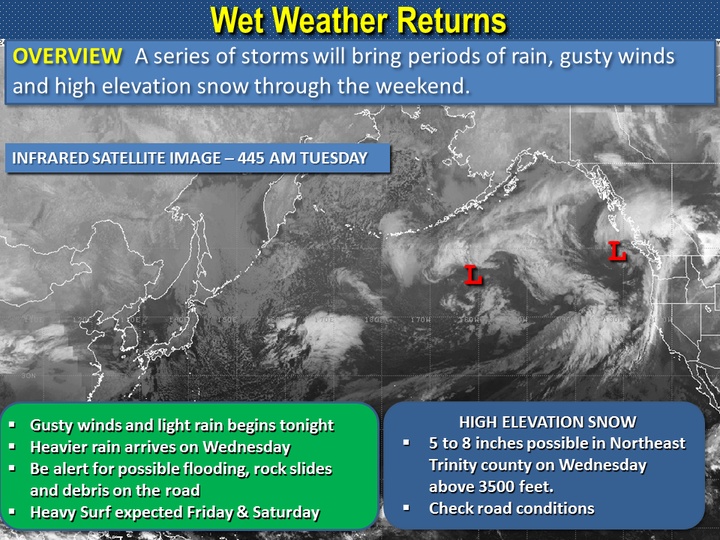 This morning I spoke with Brad Charboneau of the National Weather Service office on Woodley Island about the series of storms that just began.

Charboneau says what we are experiencing today is the first of three storms we will face back to back. Along with the heavy wind, these storms will be quite wet, bringing with them the potential for flooding. This first system is predicted to take the Eel River at Fernbridge just inches away from flood stage.
And while river levels are expected to drop after that, the third storm in the series is expected to be the wettest. The third storm is expected to hit Sunday into Monday. Right now it is too far out for models to accurately predict flooding — however, the potential is there.