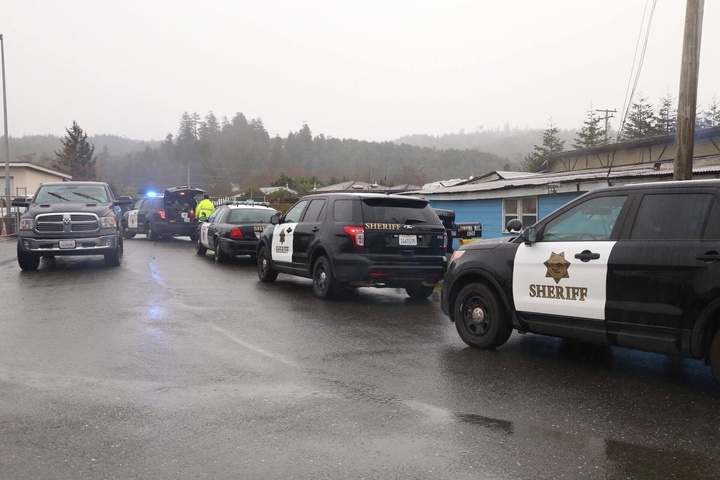 PREVIOUSLY: Police Stationed Near the Bracut KOA Campground, Attempting to Deal With Suicidal Subject

# # #
Humboldt County Sheriff's Office press release:
On Wednesday, January 18, 2017 at approximately 9:45 a.m. Humboldt County Deputy Sheriffs responded to the 4000 block of Hwy 101 in Bayside to a welfare check request of a possible suicidal subject armed with a handgun. Deputies received information that a 58 year old male adult was going to kill himself if law enforcement officers came to the door of his residence. Deputies set up a perimeter around the residence and began to evacuate nearby residents. Mental Health and the Sheriff's Crisis Negotiations Team responded to assist.

Crisis negotiators were soon able to make phone contact with the subject and convince him to exit the residence unarmed. The subject was taken into custody without further incident and transported to a local hospital for a mental health evaluation.

No members of law enforcement or the public was injured during this incident.

Anyone with information for the Sheriff's Office regarding this case or related criminal activity is encouraged to call the Sheriff's Office at 707-445-7251 or the Sheriff's Office Crime Tip line at 707-268-2539.