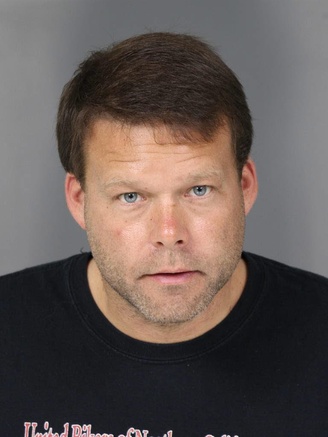 The preliminary hearing for suspected child molester Chad Alan Smith was postponed today to give Smith's attorney more time to prepare her defense.

Visiting Judge Robert Crone Jr. rescheduled the hearing, held to determine if there is enough evidence to warrant a trial, for July 27.
Smith, 42, is accused of a dozen counts of molesting two victims, along with many special allegations that would add years to his sentence if he is convicted. He is the former owner of Surfside Burger Shack and worked as a part-time substitute teacher in Eureka and Fortuna.
Smith has been in Humboldt County Correctional Facility since his arrest June 12 and is being held on $2.6 million bail. Today he appeared in court with his head shaved.
At a hearing last week, Deputy Public Defender Jennifer Dixon was prepared to file a motion to continue when Smith himself objected to the delay. This morning Deputy District Attorney Andrea Eads did not oppose Dixon's request for a one-week continuance. Eads was ready to proceed with the hearing today, but said outside court that she didn't want the defense to be "ill-prepared" for the hearing.
Attorneys estimated the preliminary hearing will take six hours. Generally at these hearings, police officers testify as to what the victims told law enforcement. But if the case proceeds to trial, the victims would have to tell a jury what Smith allegedly did.
He has pleaded not guilty to all charges and denied all special allegations. In addition to the molestation charges, the recently divorced Smith is accused of violating a court order to stay away from his former wife.
###