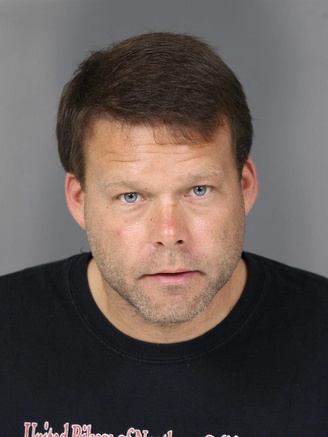 The preliminary hearing for suspected child molester Chad Alan Smith has been postponed until July.

Today Judge Christopher Wilson granted a defense motion to continue the hearing, which had been set for Thursday.
"We need the time to prepare," Deputy Conflict Counsel David Lee told the judge. "The discovery in this case is voluminous and ongoing."
Smith, 42, was brought down from the jail to attend the hearing. It was scheduled for him alone, with no other inmates in the courtroom. Smith said only that he understood he has a right to a preliminary hearing within 60 days, and he agreed to the delay.
District Attorney Maggie Fleming, representing the prosecution, did not object to Lee's motion. She said the families of the victims have been notified.
Smith is a local businessman and had been working since January as a part-time substitute teacher in Eureka and Fortuna. He is charged with nine counts of child molestation and four counts of violating a restraining order. Included are allegations that he molested a child under 10 years old and a child under 14 years old.
###
PREVIOUSLY: