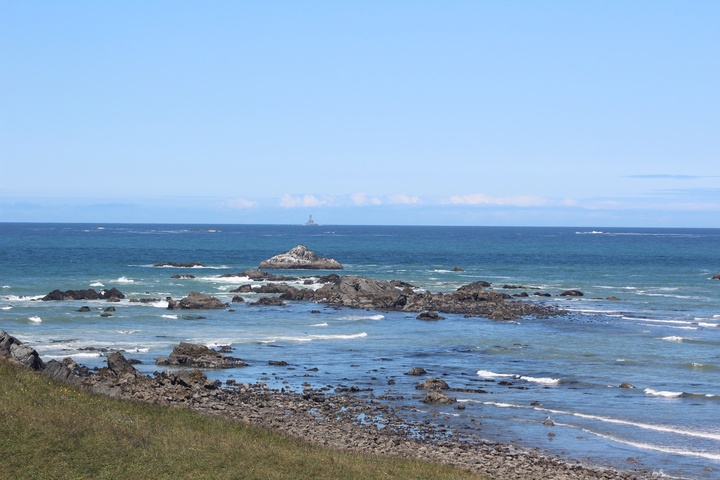 Tell Trump You Like Your Marine Sanctuaries and Monuments
Coral reefs, sandy beaches, kelp forests, essential habitat for regal whales, charismatic dolphins, and countless sea birds and fish, are under threat from team Trump. On Monday, June 26, the Trump Administration released a plan that seeks to expand offshore oil and gas drilling. The notice did not come as a surprise, but it detailed for the first time which ocean areas would be affected and triggered immediate pushback.
Areas that could be reduced in size include:
Monterey Bay National Marine Sanctuary
Greater Farallones and Cordell Bank national marine sanctuaries
Channel Islands
American Samoa
Papahanaumokuakea Marine National Monument
Thunder Bay National Marine Sanctuary
Areas that could be removed entirely include:
Marianas Trench Marine National Monument
Northeast Canyons and Seamounts Marine National Monument
Pacific Remote Islands Marine National Monument
Rose Atoll Marine National Monument
All of these areas were designated due to their significant and unique historical, cultural, scientific, ecological, economical and recreational significance. If you don't want to see a giant oil rigs littering the California coast, make your voice heard and submit a comment through the Federal Registrar by July 26.
It's worth noting Trump's monument and sanctuary order review extends to areas on land in addition to the marine sites. Most notably, Bears Ears National Monument in southern Utah, Grand Staircase-Escalante in Utah, Gold Butte in Nevada, Rio Grande Del Norte in New Mexico, San Gabriel Mountains in California and Canyons of the Ancients in Colorado. If you wish to help safeguard these areas that help define who we are as a nation by telling the story of our shared historical, cultural, and natural heritage, submit a comment at Monuments for All by July 10th.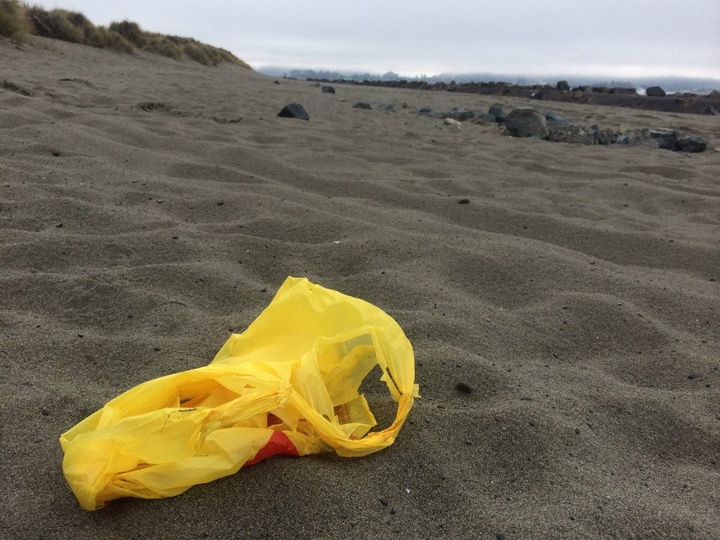 Pledge To Be Plastic Free This July
Did you know, if we keep producing and using plastics at predicted rates, there will be more plastic than fish in the oceans 2050? Plastic collects in giant floating garbage patches, creates urban blight, is consumed by fish and ultimately ends up on your dinner plate. The good news is that you can make simple choices to help combat this.
Join the effort to be plastic free this July! Plastic Free July is an award-winning campaign to refuse single-use plastic and raise awareness of the issues surrounding plastic, provide alternatives and encourage new habits.
To take the pledge and learn more click HERE
Continue to lead a plastic free lifestyle and combat plastic entering our oceans by signing up for the 38th annual Coastal Cleanup Day, this September 16th! Coastal Cleanup Day has its humble beginnings right here in Humboldt County as a program of the Northcoast Environmental Center. Now international, the event is celebrated worldwide and is the single largest volunteer event in support of the marine environment.
How To Get Involved:
Be a site captain: Site captains are the main points of contact for the cleanup teams at each site and work with the NEC's Cleanup Coordinator, recruiting teammates, gathering supplies, overseeing the successful cleanup of their site and reporting cleanup data back to the NEC. CLICK HERE TO SIGN UP.
Join a team: Be part of the group cleaning up your favorite beach. All you need to do is sign up, show up and pick up!
Sponsor Coastal Cleanup: This is a fantastic way to support local cleanup efforts and publicize your business or organization as a friend to the ocean. The NEC has a number of sponsorship packages available and all include your logo on county-wide posters and recognition at a special Ocean Night event following Coastal Cleanup Day. Email madison@yournec.org to find the support level right for you.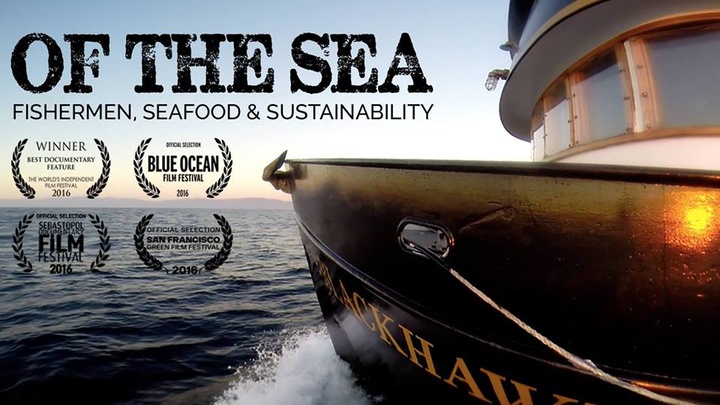 Know Your Fishermen this Ocean Night
This Ocean Night — Saturday, July 8 — you will have the opportunity to learn a little bit more about the men and women of California who harvest the seafood we eat. The feature film screening will be the documentary OF THE SEA which "tells the story of five California fishermen and shows how our seafood choices can influence ocean sustainability." After the film there will be a panel discussion with several local fishermen and oyster growers from the Humboldt Bay region. Fishermen will discuss the unique joys and challenges of fishing in Humboldt Bay and will discuss how we as a community can support the production of local, sustainable seafood.
Doors: 6:30 p.m.
Film: 7 pm
Panel Discussion starts around 8:30 p.m.
$3 Suggested Donation
All Ages!
This event is being organized in collaboration with Laurie Richmond, Humboldt State University Professor, and Primary Investigator for the Fishing Community Sustainability Planning for Eureka and Shelter Cove. Richmond is currently leading a team of researchers, including Lisa Wise Consulting, Inc, a planning and working waterfront firm, to work with representatives from the fishing communities of Eureka and Shelter Cove to create a Fishing Community Sustainability Plan (CSP). A CSP is a strategic document that will help the fishing community identify, communicate, and attain their goals for a stronger and more resilient future.
For more information listen to the EcoNews Report interview with Richmond and her team HERE
Visit the Fishing Community Sustainability Planning website HERE.
###
Delia Bense-Kang serves as the Northcoast Environmental Center's Marine Protected Area Outreach Coordinator and chairs Surfrider Foundation's Humboldt Chapter.