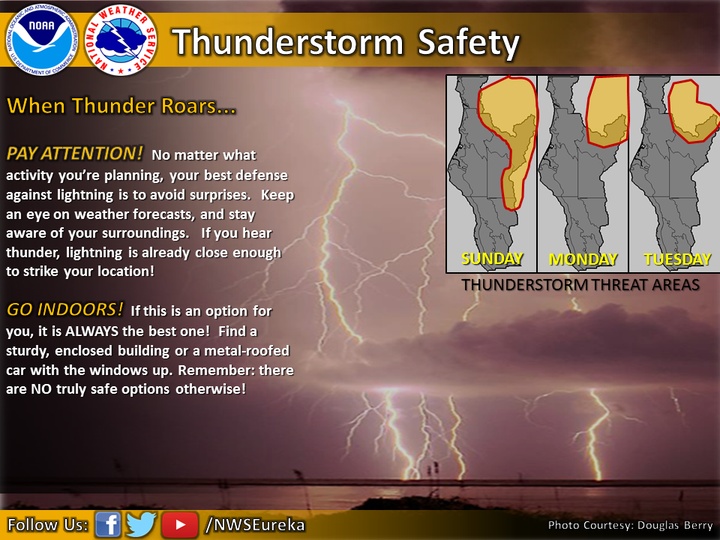 Isolated thunderstorms are predicted to hit northeastern Humboldt and Trinity Counties between today and Tuesday.
Eureka's National Weather Service office reports that northeastern Mendocino and eastern Del Norte counties are also at risk.
Read more from Eureka's National Weather Service below:
Isolated to scattered thunderstorms are expected today over portions of Trinity, extreme northeastern Mendocino, northeastern Humboldt, and eastern Del Norte counties with the best chances over northern Trinity County.

Isolated thunderstorms will be possible over the Trinity horn on Monday as an upper low departs the area.

On Tuesday afternoon, a disturbance will move southeast across the area, with isolated thunderstorms possible again over the Trinity horn.

No matter what activity you're planning, your best defense against lightning is to avoid surprises. Keep an eye on weather forecasts, and stay aware of your surroundings. If you hear thunder, lightning is already close enough to strike your location!