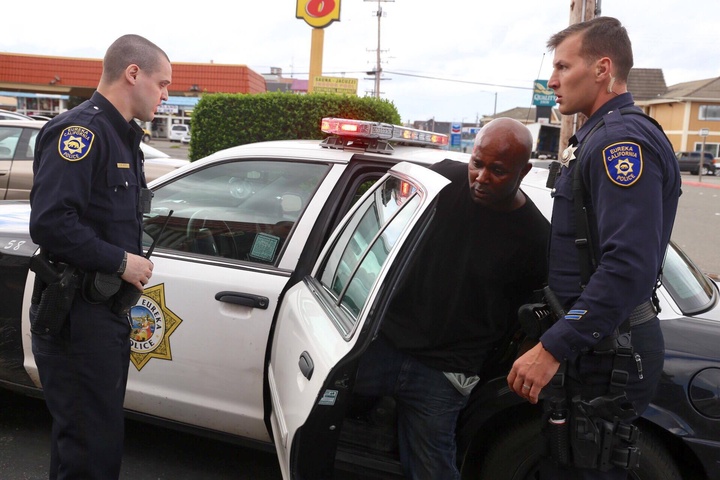 A Eureka man took police on a pretty high-stakes foot chase near the Shell Station on Eureka's Fifth Street a few minutes ago.
At about 2 p.m., a Eureka police officer pulled over a BMW 530i traveling down the 101 corridor with expired tags. The driver pulled over into the parking lot of the Super 8 Motel, on N Street between Fourth and Fifth.
However, according to Sgt. Gary Whitmer of the EPD, though, the driver — later determined to be Eureka resident Rajean Delone Achane, 33 — took off running immediately after his car came to a stop.
Achane fled toward the south. Officers caught up with him at the Shadows Apartment complex at Sixth and N and briefly held him at gunpoint there. But Achane took off running again, fleeing another half a block before officers were able to take him into custody.
At least until a couple of moments ago, officers were still at the Super 8, searching through the car. They're still not sure why he ran.