PREVIOUS CHURCH AND LANE: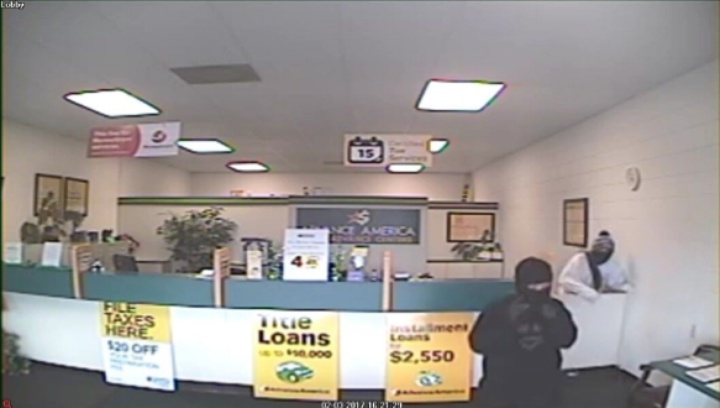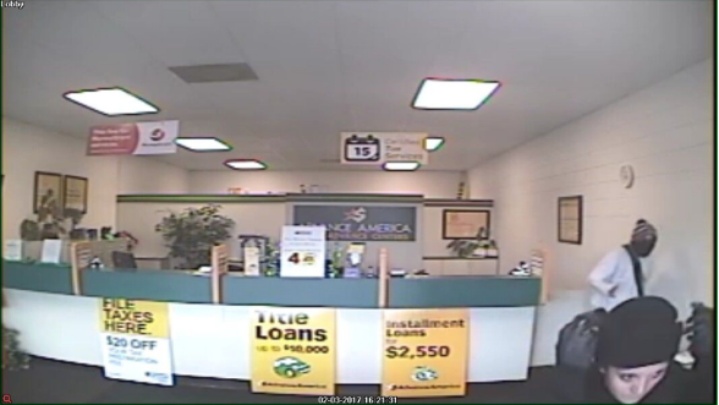 Fortuna Police Department press release:
On March 2, 2017 at 4:23 PM, two subjects entered Advance America located on the 700 block of Fortuna Blvd. The subjects, a male and a female, were wearing masks and the male subject was holding a semi automatic handgun. The male subject ordered the clerk to a backroom and ordered her to open a safe. After compiling, the clerk was ordered to lay on the ground and her wrists were bound with duct tape.

The suspects took an undisclosed amount of cash from the safe and the cash drawers and then fled on foot, last seen walking towards Redwood Way.

As the suspects were leaving the business, the female subject removed her mask and her face was captured on the security video surveillance system.

The Fortuna Police Department is seeking the whereabouts of the following persons on interest in this case.

Katrina Lane, age 29, and Alexander Church, age 24. Church and Lane should be considered armed and dangerous and any information should be reported to the Fortuna Police Department at 725-7550.