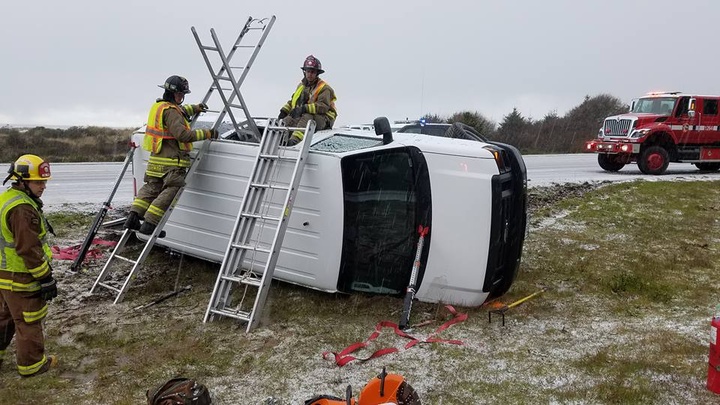 UPDATE, 10:30 a.m.:
The Arcata Fire District is requesting that you avoid driving if you can, as firefighters currently have their hands full with traffic collisions.
AFD:
AVOID THE ROADS IF POSSIBLE!

Arcata Fire District units, along with CAL FIRE Local 2881 Humboldt - Del Norte Chapter, have responded to numerous traffic collisions on HWY 101.

A mixture if heavy hail, snow, and rain have caused overturned vehicles and spin-outs. Please use caution while driving! Drive slowly, carry chains, and turn on your headlights.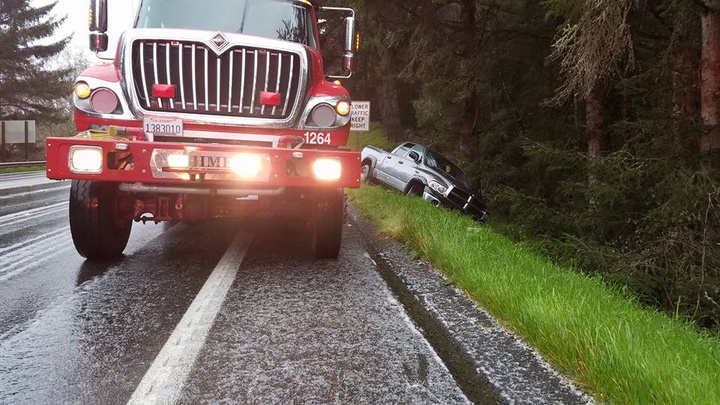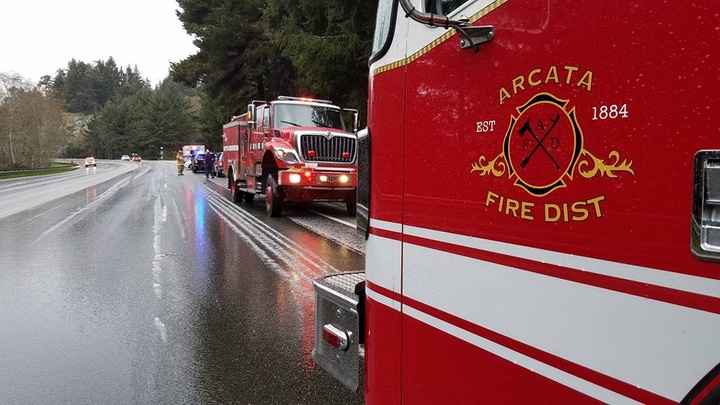 ###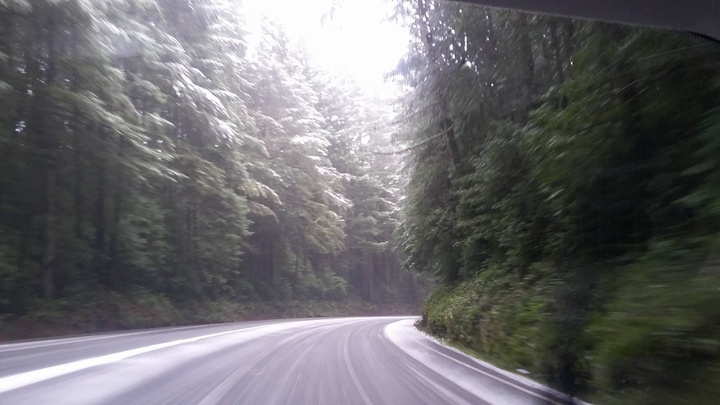 Bad weather is causing a flurry of traffic accidents along Highway 101 from Del Norte County to McKinleyville this morning.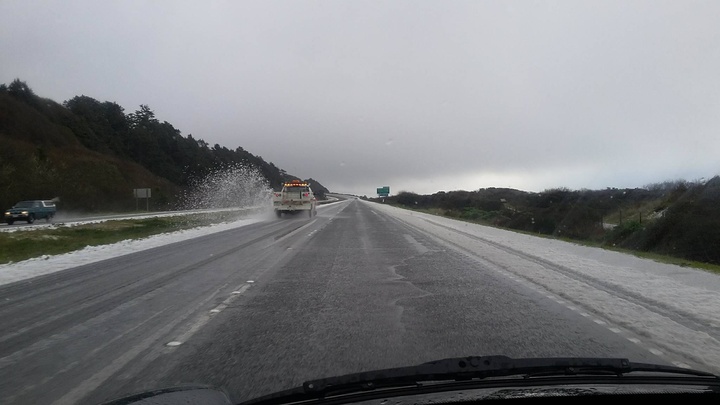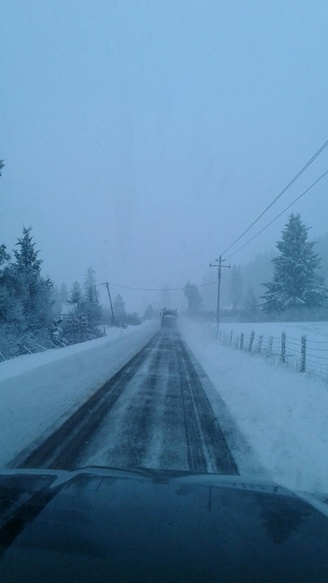 According to the California Highway Patrol incident reports, snow and ice have caused multiple vehicles to spin out — particularly around the 8 0'clock hour.
Multiple vehicles are currently being cleared from the southbound lanes of Highway 101 near Mad River Bridge in McKinleyville. The accident was reportedly caused by very icy roads. An ambulance was dispatched to the scene, but the incident was updated as a non injury crash.
Five cars reportedly spun out along the southbound side of Highway 101 near the Westhaven Drive offramp around 8 a.m. An ambulance was dispatched to the scene.
A Pelican Bay Prison transport vehicle spun out into a center divider on the southbound side of Highway 101 at Vista Point near ACV around 9 a.m. The Humboldt County Sheriff's Office was contacted to see if they could transport the inmate that was on board.
A snow plow was requested in Del Norte County this morning as up to a half inch of snow had fallen along some stretches of Highway 101.
There are also various other accidents along Highway 101 that we can't say for sure were caused by icy conditions. Check back for today's latest traffic and weather updates. And drive carefully for Pete sake.