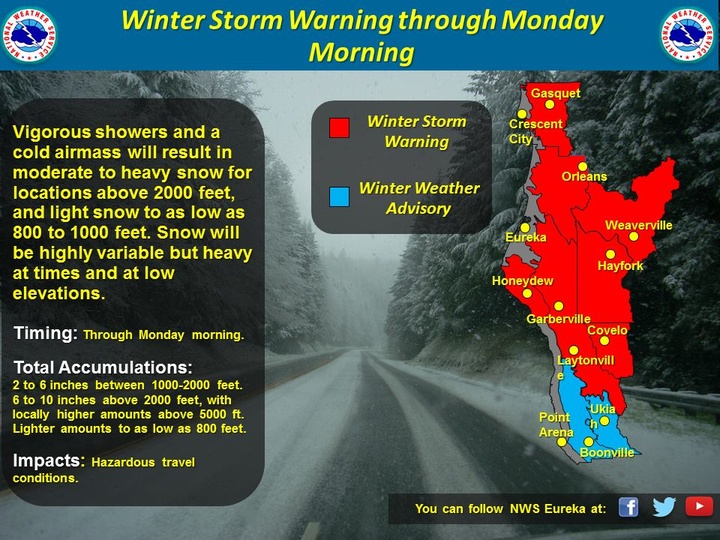 Meteorologists at the National Weather Service of Eureka report that moderate to heavy snow will continue to fall at elevations above 2,000 feet.

Light snow has also been reported at elevations between 800 and 1,000 feet.
"Snow will be highly variable but heavy at times and at low elevations," the NWS writes on Facebook.
So far areas between 1,000 and 2,000 feet have received 2 to 6 inches of snow.
Areas above 2,000 feet have received 6 to 10 inches.
Roadways are extremely hazardous at the moment. Travel with extreme caution.
Flurries of hail have been reported all along Humboldt's coast this morning. Widespread showers are forecast for Northwest California for the remainder of the day.