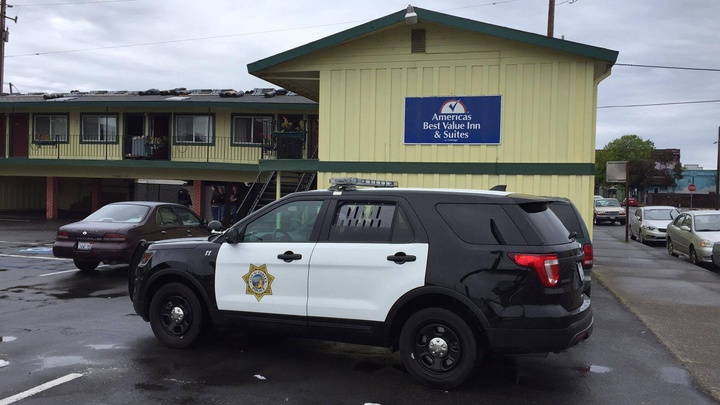 Fourth Street through downtown Eureka was briefly closed this morning, as Eureka Police responded to a report of a man brandishing a shotgun at a motel on the corner of B Street.
According to Eureka Police Department spokesperson Brittany Powell, the department had received a call from a mother who had gone to the motel to retrieve her daughter, who is a minor. She was met at the motel room, she said, by a man who pulled a shotgun on her.
Fourth Street has since reopened and police are still at the scene, investigating. We'll update when we know more.