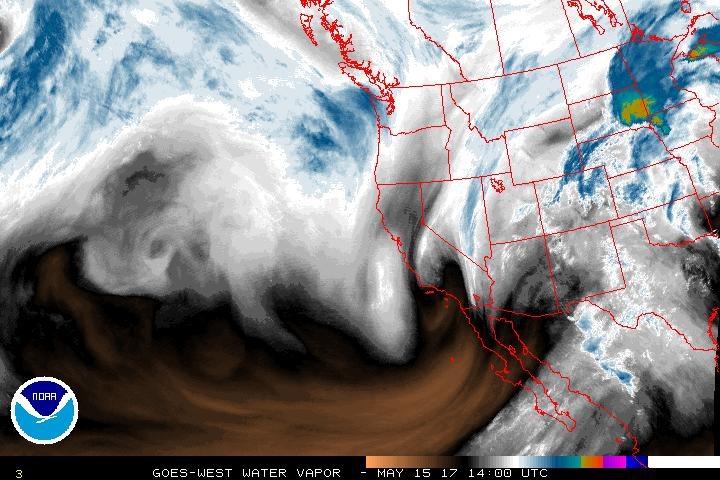 Forecast Discussion from the National Weather Service's Eureka Office, on Woodley Island:

SYNOPSIS: Dry conditions will persist across northwest California through this afternoon. Rain will then enter the region tonight, and last into Tuesday. Dry weather returns to the region Wednesday, and will be accompanied by mild temperatures during late week.

DISCUSSION: Northwestern CA is positioned between two upper lows Monday morning, and this pattern is yielding dry weather for the time being. Rain is forecast to spread across the region tonight as an upper disturbance and associated surface front emanate from coastal BC. Rainfall totals near 1 inch still appear probable across interior portions of Humboldt and Del Norte Counties. The upper low aiding in the MON night-TUE rain event is forecast to progress across the NRN Great Basin during Wednesday. Mid-level heights build in its wake over the West Coast, which will herald the onset of an extended period of dry and increasingly mild weather.