A Hoopa man pleaded not guilty today to stabbing 50-year-old grandmother Cheryl Bussell to death on Nov. 25.

Lorence Emmanuel Bailey is charged with murder, personal use of a knife and personally and intentionally discharging a firearm. This morning court-appointed attorney Russ Clanton entered not guilty pleas on his behalf, and Judge John Feeney set a trial date of Sept. 25.

Bailey is accused of killing Bussell, mother of five and grandmother of three, in a home on Lower Cal Pak Road in Hoopa. She was stabbed multiple times and was dying when found.

The 23-year-old Bailey was arrested within hours of the slaying and remains in Humboldt County Correctional Facility on $1 million bail.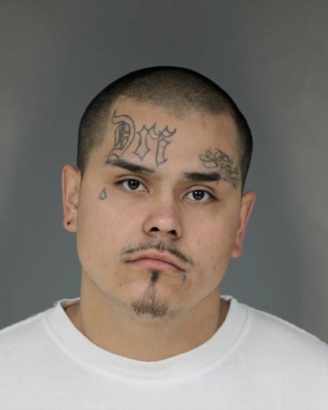 Bailey was held to answer on the charges after a preliminary hearing earlier this month. Court records show Bailey has a history of violent behavior. In April 2011, at age 17, he was accused of firing a gun while participating in a home-invasion robbery. That case was transferred to Juvenile Court because of his age.

Eighteen months later, in October 2012, Bailey beat up and seriously injured a Hoopa man. Police reports indicate it took two officers to subdue him afterward. He was charged with battery with serious bodily injury and resisting arrest, and eventually admitted to assault and was placed on probation.

Four years later he allegedly murdered Bussell.

During this morning's arraignment Deputy District Attorney Carolyn Schaffer was in court for the prosecution. Four of Bailey's friends or family members attended the hearing.
###
PREVIOUSLY: