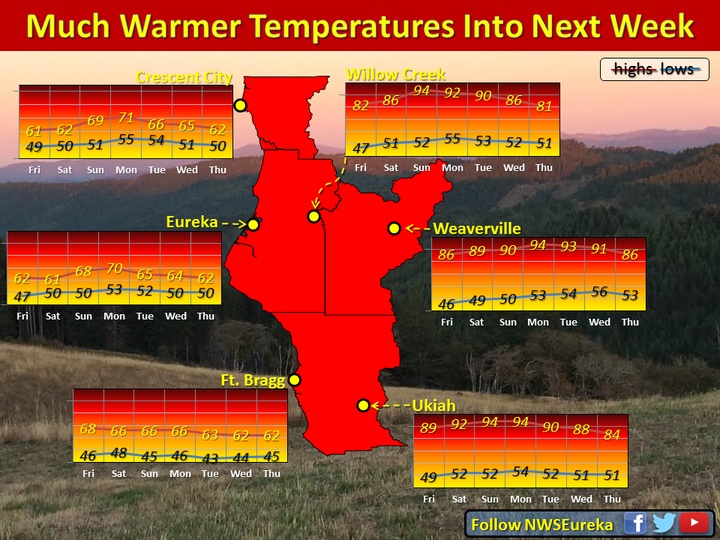 You may have faint memories of a hot orange ball that moves across the sky. You remember its warm glow. Its name is on the tip of your tongue. The sum, the sam, the soon?
Well, that hot ball of gas from the past is set to make a rare Humboldt appearance next week.
Eureka's National Weather Service office reports that coastal temperatures are expected to rise into 70s, while inland areas will see temperatures up into the 90s!

"Much warmer temperatures are expected over the next several days, particularly across the interior where readings will soar above 90 degrees," the NWS reports on Facebook. "Residents across inland locations should prepare for the hot weather by drinking plenty of water and limiting physical activity during the hottest part of the day."
Keep working on that base tan, Humboldt. Summer is fast approaching.