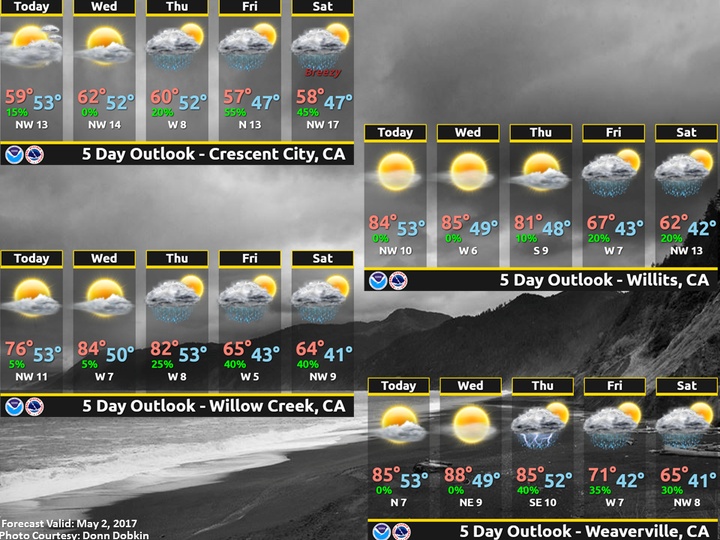 A smattering of rain and maybe even some thunderstorms will be possible starting Thursday.
Dry conditions will continue through tomorrow, but rainy conditions will sweep through the area once again on Thursday night and continue on into the weekend according to the National Weather Service of Erueka.
Thunderstorms may also be possible, but the NWS repots that lightning will likely be limited to Trinity County.
Chances of showers will increase between Friday and Saturday.
We'll keep you posted on the latest weather updates.