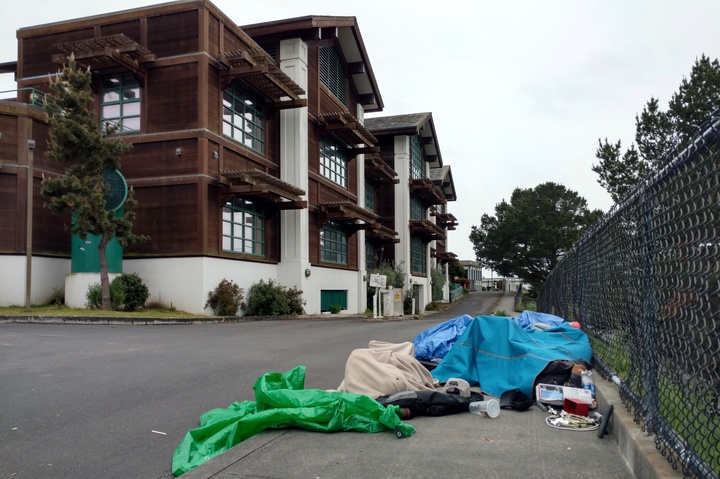 Humboldt County's new top librarian, Vanessa Christman, says public libraries are a microcosm. What does she mean? Well, if you were to visit a library and pick up, say, Merriam-Webster's English Dictionary you'd see that microcosm means "a little world," a romantic definition that seems appropriate for a place filled with stories just waiting to be explored.
Lots of people around here do just that. The 11 branches of the Humboldt County Public Library — including the main branch in Eureka and smaller ones scattered from Garberville to Trinidad to Hoopa — get 26,000 visits per month and process roughly half a million check-outs per year.
But that's not what Christman meant when she described public libraries as microcosms at an April 24 budget meeting before the Humboldt County Board of Supervisors. She meant something closer to this definition, from Oxford:
microcosm |ˈmīkrəˌkäzəm| a community, place, or situation regarded as encapsulating in miniature the characteristic qualities or features of something much larger.
Christman sat at a small table facing the supervisors, who looked down from their curved dais. "Public libraries," she said, "are a well-recognized barometer of the health of a particular community." More than just a collection of books, they serve as a gathering place, a safe harbor, a microcosm "of what's going on in a given society."
So what does our public library say about our Humboldt County? Quite a bit, it turns out. For one thing, the folks who work there love it, just as many of us love living on the North Coast. And those thousands upon thousands of annual visits show that while we may live in a largely digital age, people still rely on the library for everything from children and family events to job hunting, social service referrals, community gatherings, educational research and, of course, books. (Check-outs of the old-fashioned paper kind still outnumber e-book check-outs by more than 10 to one.)
But our public library also reflects some of our community's most pressing and intractable problems — notably the interconnected issues of crime, drug use, mental illness and homelessness. If you visit the expansive main branch, which overlooks Humboldt Bay from a bluff behind the Carson Mansion, you're likely to find transients sleeping or loitering out front, and you could easily see something worse.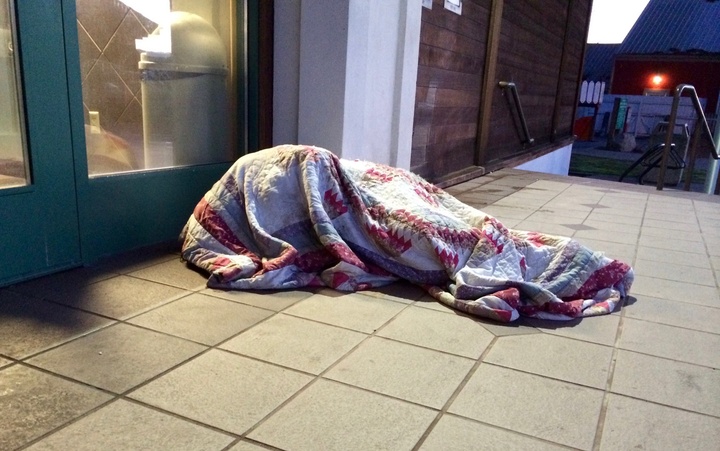 In recent months, library employees have been keeping an incident log, jotting down notes about the disruptions that occur multiple times per day.

On May 3, for example, an employee found nearly three dozen syringes scattered under a bush in the parking lot. Two days later a note came in with some book returns: "Sorry these are late — there were people … lurking out front & I was alone & uneasy."
A few days after that a belligerent man at the downstairs computer stations stood up, revealing his unbuckled belt and unzipped pants. When a library assistant asked him to leave he grew angry and accused her of "verbal battery."
And here's a May 10 entry in the incident log: "Man exited the building at closing time very outraged and upset … . It was made clear this man was very psychotic … yelling out loud about how [another] patron should be 'brought to the middle of the street and shot' and 'dragged and hanged.'"
The log was initiated in mid-December, about two months after Christman got hired. By the end of April the list contained more than 300 entries documenting assaults, thefts, verbal harassment, vandalism, physical altercations and open drug use, plus many strange encounters that defy categorization.
Christman told the four supervisors present at that April budget meeting (Fifth District Supervisor Ryan Sundberg had left earlier in the meeting) that the library needs increased funding to avoid employee layoffs or cuts to services. Employees, meanwhile, tell the Outpost that while they love their jobs, the increasing frequency of disturbing incidents is taking a toll, leaving them stressed out and, in some cases, concerned for their safety.
Some also complain that Christman, who serves as an elected board member for the California Library Association, among other responsibilities, spends far too much time out of town to adequately address the problems facing our local libraries.
If the public library is indeed a microcosm of our local society, or a barometer measuring the health of our community, what can we see by looking closer at this particular tiny world?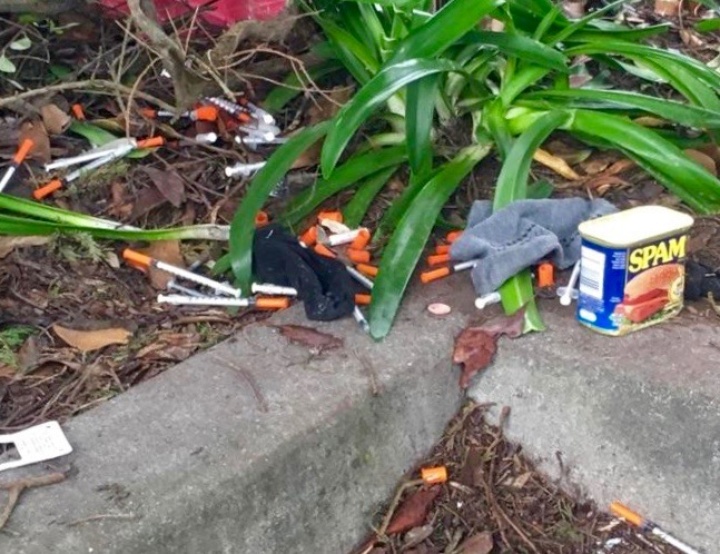 Christman recently sat down for an interview with the Outpost in the second-floor board room of the library's main Eureka branch. She was joined by two managers, Kitty Yancheff and Ronda Wittenberg. Young and upbeat, Christman expressed both concern and optimism about the library's future. As for the funding challenges, though, she said there's not much fat to trim from her department's budget.
"Our library operates exceptionally lean," she said. "Exceptionally lean." The staff includes just over 31 full-time-equivalent employees. They get help from 200 volunteers — a testament to how much people love the library, Christman said. Still, roughly two-thirds of the department's $3.59 million operating budget goes toward personnel costs:
It takes less than one percent (0.89, to be exact) of the county's total operating budget to finance the library, though the department is funded differently than most county departments. It's one of 24 county libraries in the state funded through a dedicated property tax, with the revenues allocated based on a formula established with Assembly Bill 8 back in 1979.
These formulas are pretty much "set in stone," explained Humboldt County Auditor-Controller Joe Mellett. And that's a disadvantage for the library and any other agency that relies on property taxes in California. That's because, ever since the passage of Prop. 13 in 1978, the assessed value of a property can be increased by a maximum of two percent each year (unless there's a change in ownership). Meanwhile, there's no such cap on expenses, which include employee salaries, facilities maintenance, health care and pension costs and materials.
Books and electronic materials, for example, usually go up in price three to five percent each year, Christman said, though she added that most of the library's collection costs are covered by the Friends of the Library and the nonprofit Humboldt Library Foundation.
"Our friends and foundation surpass donations from libraries twice or three times our size," Christman said. "They are unbelievable."
Here's another graph from the county's Open Budget site showing where the library's funding comes from. Nearly 65 percent comes from those dedicated property taxes:
With climbing costs and virtually stagnant revenue, the Humboldt County Library has operated at a deficit in seven of the past 10 years.
Back in fiscal year 2006-07 the library had a reserve fund balance of more than $830,000. But those recurring deficits, including a $226,467 loss in 2015-16 (the final year under previous library director Victor Zazueta), have dramatically eroded the reserve fund balance.
Christman explained the budget situation for the upcoming 2017-18 fiscal year in a March 21 email to staff. Under the header "The Bad News" she wrote, "Early projections of revenue vs expenditures indicates we are facing a 6-7% budget shortfall. That means we are expecting a deficit of up to $229,000." That would obliterate all remaining reserves, leaving the fund balance in the red.
"Staffing and facilities maintenance costs continue to rise," the email continued. "In fact, most costs continue to rise in a way that consistently outpaces our ability to absorb it all." Though Christman admits to not being a financial expert she concluded, "To me this looks fundamentally like structural deficit."
Christman applied for Measure Z funds for her department, but the application wasn't recommended by the Measure Z Citizens Advisory Committee and will not be funded.
"I have to make cuts," Christman said in her email to staff. And in her interview with the Outpost she said, "It seems like the only place to cut would be staffing."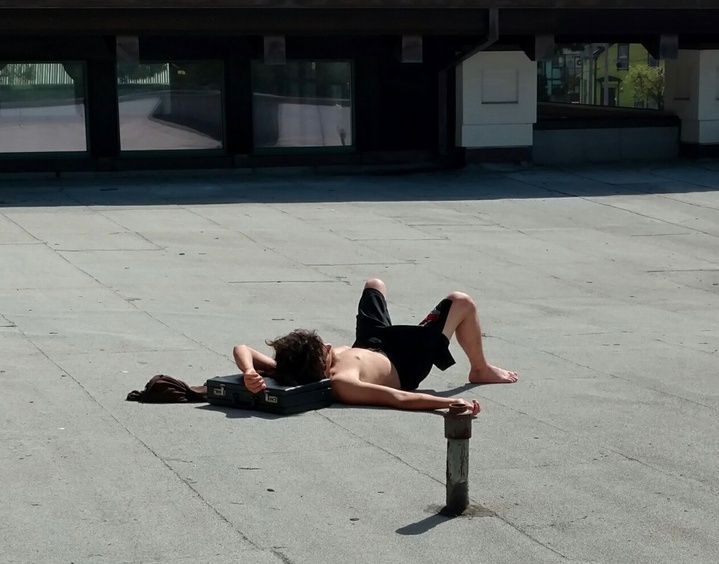 The Outpost recently spoke with five library employees, all of whom asked to remain anonymous to avoid jeopardizing their job security. They expressed a variety of concerns and complaints, including what they see as indifference from county leaders regarding run-ins with the homeless, drug-addicted and mentally ill.
"What is so frustrating is the Board of Supervisors pays such little attention to it, and we are on front lines of what happens in the homeless community," one woman said. "We're like social services but don't get paid like social services — and don't get the protection."
Another library employee said the security problems have gotten progressively worse over recent years, with noticeable increases following a) the forced evacuation of homeless encampments at the Palco Marsh (aka "Devil's Playground"); b) the eviction of tenants from Eureka's Budget Motel; and c) the passage of Prop. 47, which reduced penalties for certain non-violent crimes. The opioid epidemic has also taken a toll.
"We're a main hub for homeless people in town," one librarian said. She and her coworkers are frequently "getting yelled at and picking up needles," she said. "And we're all fairly small women."
Yancheff, one of the managers in Eureka, made headlines nationwide last year when she delivered a life-saving injection of the heroin overdose antidote naloxone — popularly known by the brand name Narcan — to a man who'd passed out in a chair and was sweating profusely, fluid flowing from his nose.
Early this year a woman fatally overdosed behind the library.
Library employees often call the Eureka Police Department to respond to more serious or potentially violent incidents, but response times vary.
"We have very rough clientele," said a librarian we'll call Jennifer. "It's wearing on everybody, wearing on employees' mental and physical health." She said she doesn't remember any day from the past six months when she didn't leave work frustrated or angry about something she'd been forced to deal with during the day.
"We have a lot of people sleeping in the library, people intoxicated or being caught drinking, shooting up in the bathroom," Jennifer continued. "We're finding needles pretty much everywhere except in the children's room."
Christman said the library prides itself on being welcoming to anyone, regardless of their housing status. And she said there are strict rules and protocols in place to make sure the library is safe for all patrons, especially children and families.
But employees say they frequently get complaints from the public, with people saying they don't feel comfortable entering due to the people out front.
"Our staff does try to keep up. We shoo people away and take care of panhandlers," Jennifer said. "But doing that three, four times in a matter of hours gets to be exhausting."
The library employs a part-time security guard who works Wednesdays from 4 to 8 p.m. and Saturdays from noon to 4:30 p.m. But employees say that's not enough, and until recently one of the guards was a man in his 80s who sometimes fell asleep on the job.
"It would be nice to have a full-time security person," an employee said, adding that she thinks it's just "a matter of time before somebody gets hurt. I suggest flak jackets."
"We're sometimes really ill-equipped to handle this," Christman said of the security concerns, "and we're trying the best that we can. … We seek out training for this but we're not county mental health or a law enforcement agency."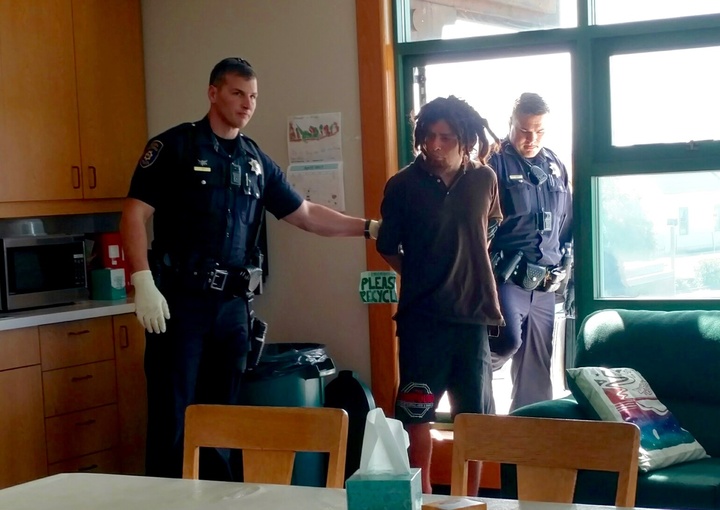 But some employees say Christman herself is not around enough to manage or even fully understand the ongoing problems at the library.
"If she's not on site, she's working from home or away at training, or she's taking part in a CLA [California Library Association} meeting or at a conference out of the area," said an employee we'll call John. As an example he forwarded an email Christman sent last month regarding her schedule. Over the course of a week she traveled to Sacramento for a CLA conference and to Ontario for a library training. She'd planned to return in between the two trips but didn't do so, John said. She wound up being gone for 11 days.

"There's an ongoing joke about how many staff member names she actually knows," John said.
"She's not around a lot," another employee noted. "They [county supervisors] hired a director with a major outside time commitment."
Christman's term as an elected board member of the CLA doesn't expire until November of next year. In our interview she also noted that she's involved with a grant for statewide leadership development opportunities.
"We recently sent three of our staff members to a rural library leadership event, something I helped plan and organize," Christman said.
She acknowledged that her position as an elected board member requires her to travel to meetings and events and spend time on conference calls. "It's something the supervisors were well aware of when they hired me, as well," she said.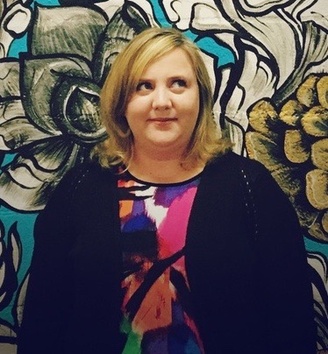 Asked about staff concerns that she won't be able to manage all those commitments while also running the library Christman said, "It's always a balancing act, but yeah, I wouldn't have taken this job if I didn't think I could do both effectively."

Ronda Wittenberg, one of the managers who was present during the interview, said Christman's involvement with the CLA actually helps the library.
"I am someone who has personally benefited from Vanessa being on that board," Wittenberg said. She said it's beneficial to have a local representative on such an influential board, especially since the concerns of such rural institutions are so frequently overlooked.
"Because otherwise we're up here without a voice," Wittenberg said. "Having somebody more directly involved can only help and not hinder."
County spokesman Sean Quincey said the county encourages these types of commitments by department heads and even members of the Board of Directors. Fourth District Supervisor Virginia Bass serves on the California State Association of Counties; First District Supervisor Rex Bohn serves on the board of directors of the Rural County Representatives of California; and Fifth District Supervisor Ryan Sundberg was recently appointed to the California Coastal Commission.
"It is important that we have people who can advocate on Humboldt County's behalf, especially as we deal with such uncertain times," Quincey said in an email
Christman has fans on staff as well. "She's a go-getter," one employee told the Outpost. "I wish she was there more and not so involved in CLA, but I feel she has abilities."
As for the funding troubles, Christman has asked for an extra $110,000 from the county in the upcoming budget, which will be considered by the board next month and officially adopted by June 27. Christman said she worked directly with Chief Administrative Officer Amy Nilsen to arrive at that figure, which should buy some "wiggle room" and hopefully allow the library to avoid layoffs — for a year, anyway.
Longer-term solutions — for both the funding and the public safety problems — may require more creativity. Christman said they may explore the feasibility of a voter-approved sales tax initiative, as Mendocino County did. Or they may look into passing a parcel tax measure, as the City of San Rafael did to help finance its library.
Another possibility for more revenue would be to rent out space in the main branch to other county departments. A proposal to move the Humboldt County Law Library into the main branch was pursued for more than a year, but that idea has been abandoned for the time being, Christman said.
More likely the library might rent space to the Department of Health and Human Services (DHHS), which could tie into the safety concerns. Quincey said the library is looking into coordinating with the Mobile Intervention & Services Team (MIST), a collaborative effort between DHHS and the Eureka Police Department that helps local mentally ill homeless individuals.
Some people have suggested closing some of the library's distant and rural branches, but Christman said that wouldn't actually produce much in the way of savings since many of those facilities are donated and the overhead is low.
Christman said she'd love to have some social workers on staff, or just an increased security presence. At last month's budget meeting Supervisor Bohn was hesitant about pursuing more security guards at the library. He suggested their presence would make the library less "welcoming," though he quickly added that "a drunk out of hand or a tweaker" might have the same effect.
For all its troubles, the library remains one of the most beloved and respected institutions in the county, and it has functioned as well as it has thanks to the devotion of its patrons, employees and volunteers.
"The one thing about the library is everybody pitches in," one of the employees said. "It's amazing how much people love their jobs. It's truly one of the best places I've ever worked."
Another worker expressed a similar excitement. "The library's an awesome place," she said before adding, "It just would be nice to be supported a little bit more."
You can hear a similar enthusiasm and yearning in Christman's voice. "We could do so much more with just a little bit extra," she said.
ADDENDUM, May 24: The Outpost sent a list of questions about the library to all five supervisors on May 15. Third District Supervisor Mike Wilson was the only one to reply, noting that he'd be out of town until early this week. We followed up with a second email on May 19. On Tuesday, May 23, Wilson said he hadn't yet had a chance to review the issues with staff. As of Wednesday morning, none of the supervisors had responded to the questions.