From the Humboldt County Sheriff's Office: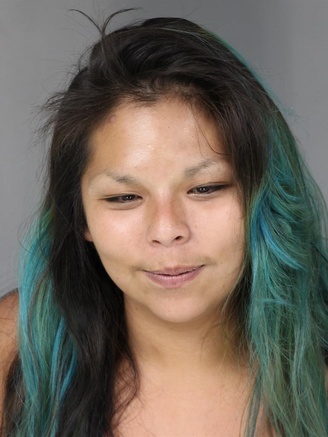 On Wednesday, May 24, 2017 at about 1648 hours, the Hoopa Valley Trial Police Department and the Humboldt County Sheriff's Office responded to Airport Road in Hoopa for a report of shots fired. Once on scene it was learned that an altercation took place and a female victim had been struck by a vehicle. The female victim declined medical. The driver of the vehicle was identified as Maggi Michelle Jones, age 24 of Hoopa. Shortly after fleeing the scene, Jones turned herself into the Tribal Police.

Jones was later booked into the Humboldt County Correctional Facility (HCCF) for assault with a deadly weapon. Jones' bail was set at $50,000.

Anyone with information for the Sheriff's Office regarding this case or related criminal activity is encouraged to call the Sheriff's Office at 707-445-7251 or the Sheriff's Office Crime Tip line at 707-268-2539.