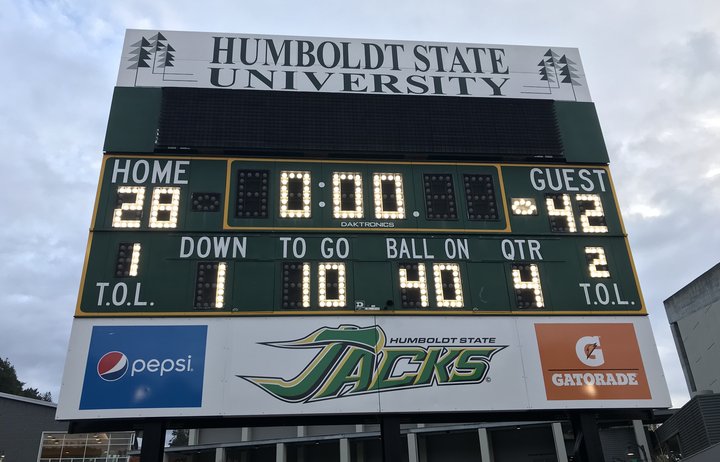 The final score of what may be HSU's last football game.
We'll get 'em next ye…

Yesterday's 42-28 loss to Central Washington University may be Humboldt State's last football game. Ever. Finito. Cue the fat lady. Bring down the curtains. It's all over Johnny.
The loss not only cost the Lumberjacks a share of the conference championship, but a shot at extending their play into the postseason. And now that it's officially over, we're days away from President Lisa Rossbacher's decision to cut or keep the pricey program.
As it stands, HSU's athletics department needs to raise $500,000 a year for the next five years to save the football team. Despite strong support from a few dedicated community members, the latest amount of money reportedly raised by donors stands at $337,315. A valiant effort, but still $162,685 short of the first-year goal.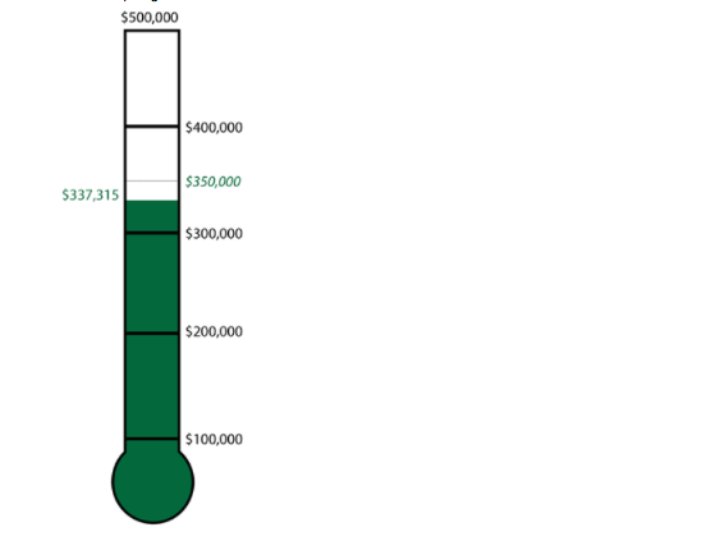 If donors are able to reach the mark before Rossbacher's decision, which will reportedly come sometime between now and Thanksgiving to allow student athletes time to apply elsewhere, the university has promised to match the $500,000 donation and keep the program alive.
Amid the financial crisis, the Jacks managed to put together an impressive 8-2 record on the backs of what was probably the best offense in school history.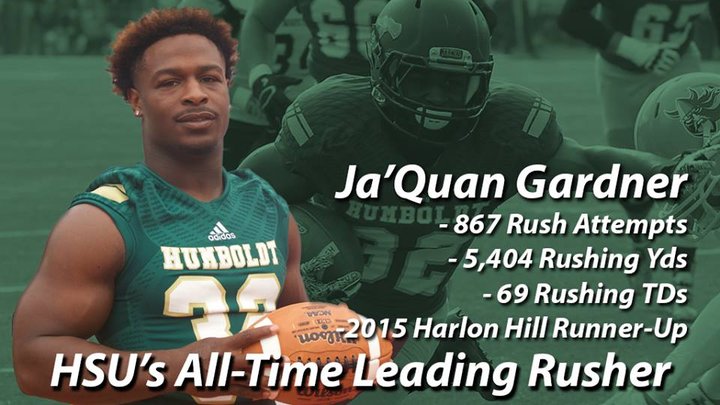 Four of the team's seniors are now notched at the top of the university's record books. Running back Ja'Quan Gardner: HSU's all-time leading rusher. Quarterback Robert Webber: HSU's all-time leading passer. Wide receiver Chase Krivashei: HSU's all-time receptions leader. Offensive tackle Alex Cappa: HSU's all-time greatest lineman, and possibly the first Lumberjack to be drafted into the NFL in modern history. Pending a Thanksgiving miracle, those records may never be broken.
If yesterday's football game was HSU's last, then the Lumberjacks went out with a whimper. There was no pageantry that typically accompanies a final performance. No swan song. No pomp. No circumstance. The game just sort of … ended.
A sack fumble, a knee, and it was all over.
And as the stadium cleared, two Humboldt old-timers sauntered down the bleachers and paused to look out over Redwood Bowl maybe one last time.
"I can't believe I've been coming here for 40 years," one muttered. "And this is it."