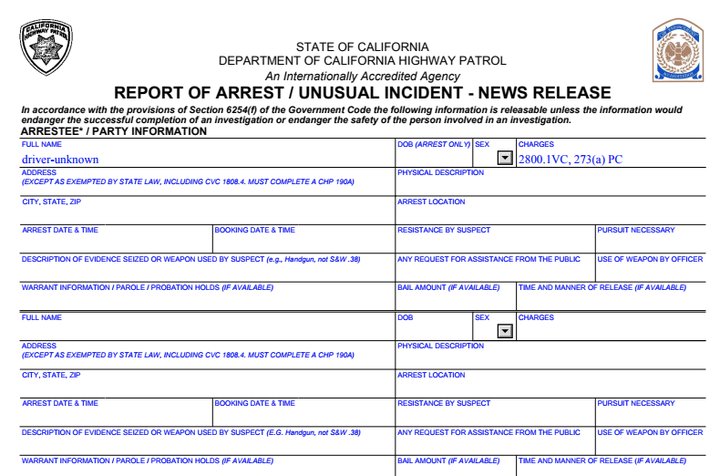 California Highway Patrol press release:

On November 11, 2017, at approximately 2015 hours, a Humboldt County Sheriff's Office (HCSO) Deputy attempted a traffic stop on a Ford F-250 occupied by suspects who allegedly stole items from a grocery store in Garberville.

The vehicle failed to yield and HCSO requested the California Highway Patrol take over the pursuit. Garberville CHP units took over primary and eventually secondary position in the pursuit as the Ford traveled east on Alderpoint Road at speeds up to 40-50 MPH.

The Ford continued onto Bell Springs Road and ultimately Island Mountain Road. The driver finally stopped the Ford blocking a private driveway approximately 10 miles south of the Heartwood Institute. The male driver and two passengers fled on foot into a densely wooded/brushy area. Two male juveniles remained in the Ford and were detained.

The area was searched extensively by CHP and HCSO however the driver and passengers were not located. The identity of the driver and passenger remains under investigation by HCSO and CHP. HCSO transported the juveniles to Garberville where they were released to their parents.