Click video to play. Problems on iPhone? Turn your phone sideways.
It was a packed house Tuesday night at the Sequoia Conference Center in Eureka, as people gathered to hear about efforts to combat the county's opioid epidemic.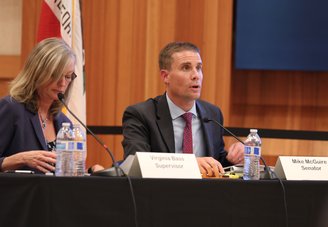 Senator Mike McGuire and Supervisor Virginia Bass hosted the Town Hall meeting as a way to bring the escalating issue into the light and ensure citizens that elected officials are paying attention to their concerns.
A panel of experts, including local health professionals and California's director of Health Care Services, Jennifer Kent, emphasized that there are health care-based solutions to the crisis.
Kent said that the state received $90 million in federal funding from the Obama administration, and that funds are now being disbursed to various healthcare providers to expand access to services and medication-assisted treatments via the hub-and-spoke model.
Senator McGuire was happy to make this announcement:
"$4.8 million will be invested in Humboldt to be able to open a new opioid addiction health center. It's going to be run by Aegis Health, which is the largest opioid addiction health treatment center corporation in the state of California. Opening up in the next 12 to 18 months."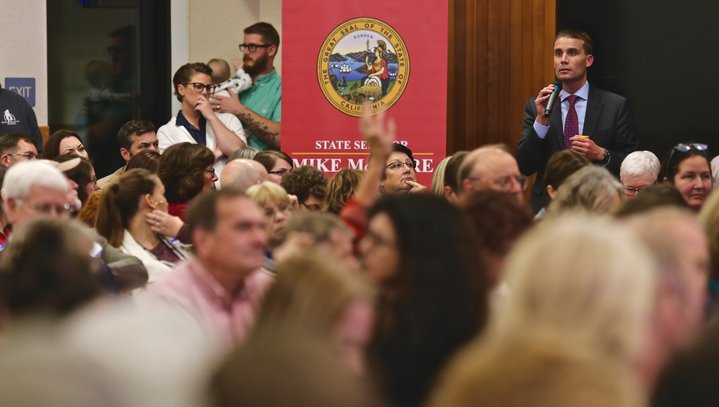 In this LoCO Video Report we find out more about the proposed center, and hear from other voices at the meeting.

Senator McGuire's media team has posted video of the entire event below (you have to skip ahead about half an hour to get to the beginning of the meeting).
###
RELATED VIDEO REPORTS: