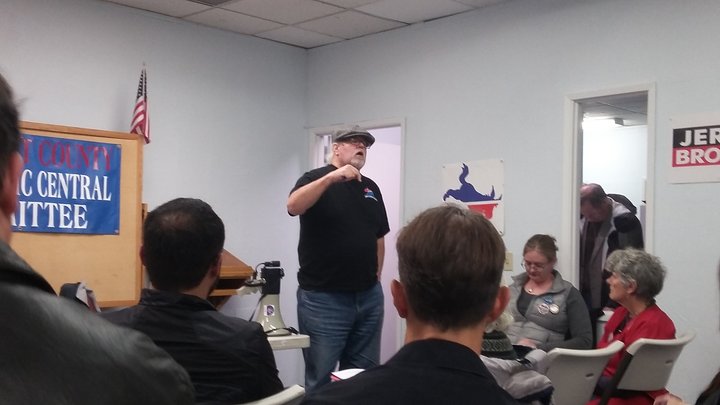 Last night, a group of local progressive Democrats signaled that it's ready to flex its muscle against party leaders it considers insufficiently responsive to the progressive platform.

On a vote of 16-11, the Humboldt Progressive Democrats – an officially sanctioned "club" under the umbrella of the Humboldt Democratic Central Committee – voted to "admonish" Assemblymember Jim Wood for "acting in opposition" to Senate Bill 562, legislation introduced earlier this year that would institute a single-payer health care system in the state of California and has since been parked in an assembly committee, with no visible forward movement.
The admonishment — read it here, as a PDF — appears to be the first stage in a full-on confrontation between the progressive faction of the local Democrats and the party establishment. The progressives are in the early stages of a campaign to deny Wood the central committee's endorsement in his reelection campaign next year. The confrontation, when it comes, will constitute a Tea Party-like test of the balance of power between angry, energetic activists and establishment types willing to find compromise — if not with Republicans, then at least, they would say, with reality.
Last night was a preview of that confrontation. About 60 people gathered for the club's meeting inside the Democratic Headquarters on Fifth Street in Eureka for the sometimes raucous debate over the proposed resolution to admonish Wood. Among them were former State Assembleymember Patty Berg, former State Senator and Assemblemember Wesley Chesbro, and former legislative staffers John Woolley and Zuretti Goosby, all of whom were there to speak against the motion and to defend Wood against the charges leveled against him.
The meeting was called to order by Chris Niehaus, a former union organizer and chair of the Progressive Democrats. A stout, gruff man wearing a flat cap and a pro-labor T-shirt, Niehaus' voice happened to be shot — a result of shouting on a picket line in days previous, he said — and he kept a bullhorn by his side to communicate to the small room in case of emergency, but ended up not requiring it.
"I am not throwing my voice to be an old union thug! Even though I am!" Niehaus hoarsely thundered, to the amusement of the room.
There were a few matters on the agenda to get through before the Wood admonishment could proceed to vote. Three aspiring officeholders addressed club members — Lathe Gill, a candidate for superior court judge, and Steve Madrone and Dani Burkhart, who are both running for supervisor. Newcomers to the club each introduced themselves.
There was a long, contentious discussion about who would be allowed to vote on the question of whether or not to admonish Wood. It briefly veered off into a discussion about who would be allowed to vote on the question of who would be allowed to vote. Somehow this sub-question was resolved, and the group narrowly decided to allow only members of the club — defined, for the time being, as someone who had attended a previous meeting of the club — would be allowed the franchise.
The question was key, given the number of people drawn for the first time to the club over the Wood issue, including Wood surrogates who were there to argue on his behalf. Wood himself had written a letter to the club, in which he stated that he is a strong supporter of single-payer health care and that he is not, in fact, opposed to SB 562. Movement on the bill is slow, Wood argued, because there is a massive amount of work that needs to be done before the bill — or any single-payer system — might be implemented.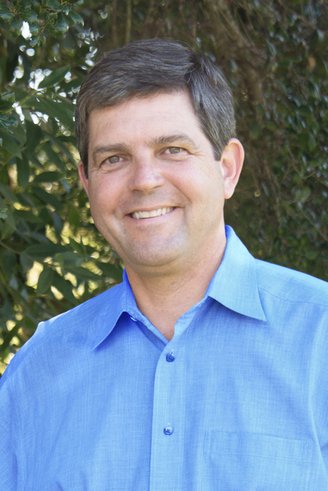 "Revamping our entire health care system could be the single most complicated endeavor the state of California has ever undertaken," wrote Wood, who co-chairs a select assembly committee taking testimony on health care delivery and reform. "Accordingly, there is much to learn and consider as we move forward in our goal of health care for all in California." (Read Wood's full letter here.)

The people there to speak for Wood were first up when the question was opened to the floor. Former Humboldt County Supervisor John Woolley, who served as a field representative for Wes Chesbro, served as sort of an emcee for the group assembled to defend Wood's record on health care. Woolley said that he hoped the speakers after him could provide some perspective that the club, perhaps, lacked, and he defended Wood personally.
"I can tell you he's a man of ethical integrity, and I think he has the right way forward on this signature issue," Woolley said.
Former Assemblymember Patty Berg was next to speak. She gave a long disquisition on the legislative process. Her experience in the legislature — at a time when both houses did, in fact, pass a single-payer bill that was later vetoed by then-Governor Arnold Schwarzenegger — showed her, she said, that the person to blame for the lack of action on SB 562 was the bill's own author, Sen. Ricardo Lara (D-Bell Gardens).
When the legislature passed a single-payer bill in her day, Berg said, both the Senate and the Assembly held exhaustive hearings, after which they crafted a bill that was complete down to its very particulars. What Lara and the Senate did with SB 562 was quite different, Berg said — they passed a vague bill that left many questions unanswered, including the means to find some $100 billion a year to fund the program. The Senate simply moved the bill over to the Assembly and charged that body with working out the particulars — no easy task. For Berg, this process was a politically irresponsible move that was designed to elevate Lara's profile on the cheap.
"The author's plan is to run for insurance commissioner," Berg said. "It's really that simple. It's political."
Former state Senator and assemblymember Wes Chesbro continued on this theme, warning progressive club members that they shouldn't punish their own representatives for taking their time to get things right. A shoddily designed program, he argued, would set back the cause of single-payer health care.
"A poorly conceived law that fails — as recently happened in Vermont — will take us backward, not forward," Chesbro said.
A few others — including Bob Service, chair of the Humboldt Democratic Central Committee — continued on this theme, arguing that it was important to tackle the issue carefully, and not to make foes of elected leaders who are their friends — who belong, after all, to their own party.
But the club members who spoke after the block of former Democratic party elected officials and dignitaries were not having it. They scolded Wood for accepting campaign donations from the insurance and pharmaceutical industries. They argued that he failed to stand up to the Assembly Speaker Anthony Rendon, who actually made the decision to park the bill in the Assembly Rules Committee for the time being. And they scoffed at Wood's Select Committee on Health Care Delivery Systems and Universal Coverage, saying that was doing nothing to advance the cause.
"The committee he chairs is impotent," said a woman wearing a National Nurses' Union T-shirt, who said that Wood sidestepped her when she attempted to talk to him about single-payer. "They ignore the elephant in the room — SB 562. They dance over it. They blow hot air."
Billy Cook, the Humboldt Progressive Democrat's treasurer, directly addressed the arguments made by Berg and Chesbro earlier. He found them wanting, and even offensive.
"If California lawmakers can produce a bill when it was under imminent threat by a Republican governor, why can't they do it with a Democratic supermajority?" asked Billy Cook, the club's treasurer. "I'm flabbergasted and offended that holding our elected representatives accountable is characterized as 'foe-making.'"
Another club member's voice trembled with anger and frustration as he decried the delays in enacting legislation. "People died today in California because they don't have health insurance," he said. "We don't have time to take baby steps."
Niehaus — the chair of the club and the author of the resolution condemning Wood — saved the last word for himself. He argued that nothing in his admonishment of Wood impugned the man's integrity, but he argued that Wood's inaction and perceived indifference had earned him the admonishment.
"All the things said today may be true about the deficiencies of the bill, but for work to be done we must release the bill," Niehaus said.
The matter proceeded to vote, and Niehaus reminded attendees of the earlier discussion, about who could vote and who could not. They were relying on the honor system, he said. "Everyone in here who votes when they have no right to vote … is a punk," he said. The vote was taken and hand-counted, and the motion carried.
The condemnation of Wood is surely the most significant action taken by the club since it was formed and officially chartered earlier this year. It sets up a confrontation between factions of the local Democratic party in a way that hasn't quite existed in some time — hard-line progressives working within the party to change its direction, with the threat of action against the party's own elected officials. Keep an eye on it.
###

DOCUMENTS: