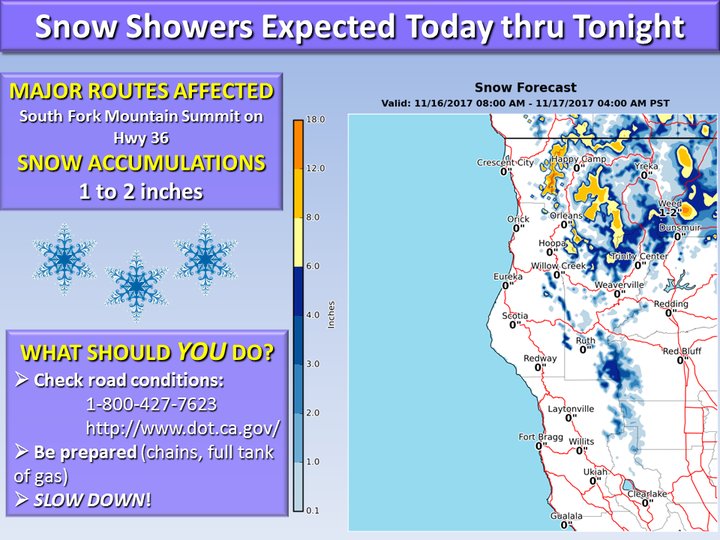 NWS.
A few inches of snow are forecast to fall along areas of Highway 36 today.
Eureka's National Weather Service Office repots that 1 to 2 inches of snow may affect Highway 36 near the South Fork Mountain summit and other areas above 3,500 feet.
The weather service asks drivers to slow down and be prepared for snow if you're headed out thataway.
Check the map above for other areas that may see some fresh powder today.