A Southern Humboldt man will spend 21 years in state prison for trying to beat another man to death with a hammer.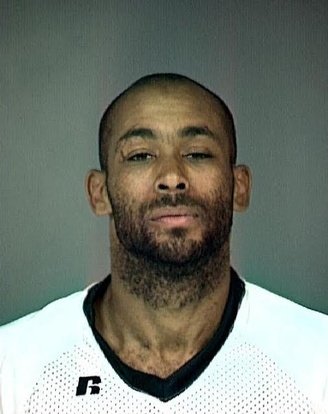 This morning Judge Christopher Wilson sentenced Robert Stepp Jr. to nine years for attempted murder and doubled that to 18 years because Stepp has a prior serious felony conviction, or "strike." He will serve an additional three years for the special allegation of inflicting great bodily injury.
Stepp, 46, attacked the man in the early-morning hours of April 29. He fled into the woods when the first officers arrived, but was arrested later that day when someone called the Sheriff's Department to report he was hiding in an apartment on Cedar Street in Garberville. The caller said Stepp still had a hammer.
"Mr. Stepp was clearly in a mental health crisis at the time of the offense," Deputy Conflict Counsel David Lee, representing Stepp, told the judge today. Lee said there initially was doubt about Stepp's mental competence, but he "was ultimately declared competent."
Stepp, now beardless and chubby-faced, spoke softly as he apologized for his crime.
"I just want to say that I'm sorry that I did it," he said.
The 21-year sentence was part of a negotiated plea with the District Attorney's Office, represented today by Deputy District Attorney Candace Myers.
Stepp's victim suffered serious head and arm injuries and was hospitalized after the attack.
Stepp was given credit for 232 days in Humboldt County Correctional Facility.
PREVIOUSLY: