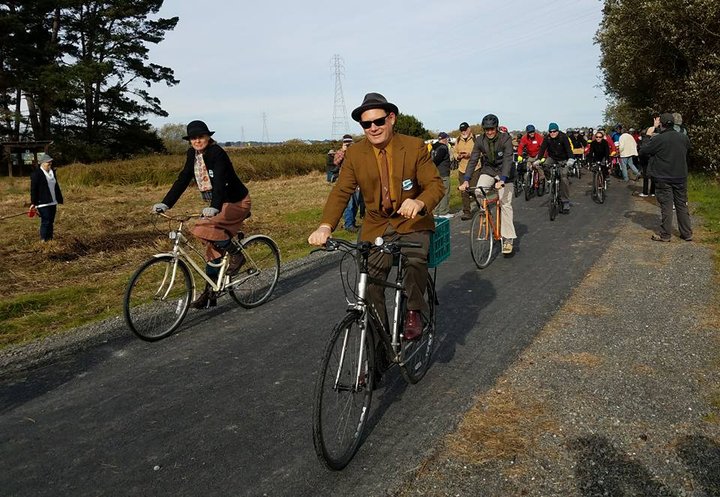 After year's of planning and months of laying concrete and lowering footbridges into place, Arcata has completed its portion of the Humboldt Bay Trail.

The three-mile stretch was opened to the public this morning during an official ribbon-cutting ceremony performed by Arcata Mayor Susan Ornelas.
The trail, funded by the Caltrans Active Transportation Program, is the latest addition to the proposed 13-mile long non-motorized multi-use pathway that could one day encompass the bay.
The ribbon-cutting ceremony was followed up by a swarm of community members christening the trail by walking, biking and jogging along it for the first time.