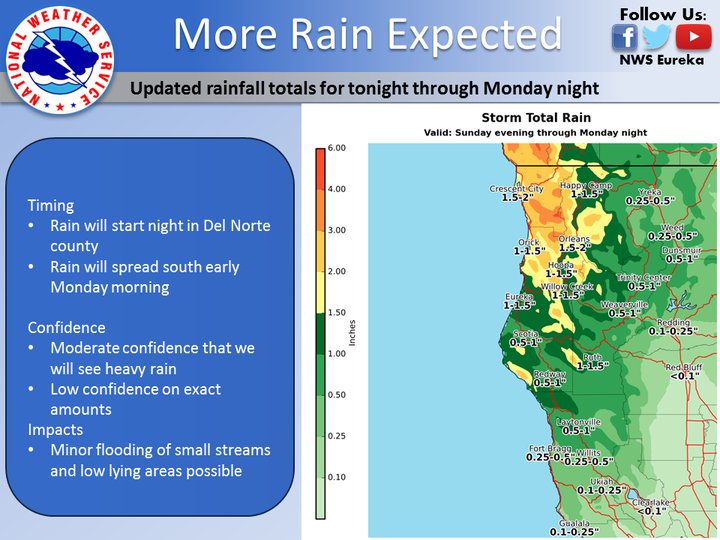 After a short break in the weather, more rain is forecast to dump on Northern California's coast.
Eureka's National Wether Service office reports that showers will hit Humboldt and Del Norte Counties tonight, and persist through tomorrow.
Heavy rain is expected for some areas, but the fine folks at the NWS say they aren't so sure where it's going to fall. Their best guess is somewhere around Northern Humboldt and Del Norte County. Rapid-river rising and minor urban flooding will be possible in these areas.
Read more for the NWS below:
A wet pattern is expected to return tonight and Monday for the north coast of California. Confidence is low on the location of the heavy rain. Minor urban and small stream flooding is possible with this rain, mainly in Del Norte and northern Humboldt counties.

Main-stem rivers in the north may see rapid rises, but flooding is not expected at this point. Snow levels are expected to remain above 5,000 feet with this storm system which is well above pass level. Continue to monitor weather.gov/eureka for the current forecast as it gets closer to the event.