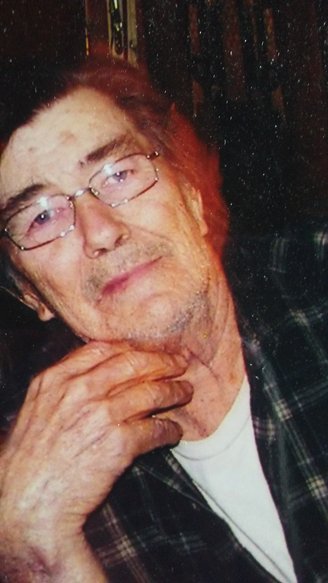 Harold Laverne Baker was born August 30, 1937 to Glen and Helen Baker. He died peacefully in his sleep on October 11, 2017.

Harold grew up in Sproul Creek and Bull Creek. He attended Garberville Elementary. He quit school at 16 and went to work. He went to work at the B River lumber company. He worked all his life in the woods. He worked for numerous companies and would camp out a lot during the summer at Martin's Cabin and Ruth Lake.
He will always be remembered by many kids as Santa as he would dress up every year and go house to house and hand out candy canes. He also did a few floats for the Christmas Truckers' Parade. Then he tried his luck at drag-racing the '55 Ford at Samoa Dragstrip.
He loved to go camping and fishing. He always talked about Fish Lake and Kangaroo Lake.
Harold is preceded in death by his parents Glen and Helen Baker; brother Bud Baker; sisters Evelyn Smith, Ester Knight, Carol Baker; daughter Anna Baker; sons Timmy and Tommy Baker; granddaughter Taiana Fuller.
He is survived by his wife of 44 years, Rita Baker; sons Harold Baker, Shannon baker; stepson Frank Vitgenos; daughter Lena Fuller; stepdaughter Claudia Morris; brothers Herman Baker, Eugene Baker, Homer Baker; grandchildren Sara Boeing, Travis Fuller, Kimber Timmerman, Holli Vitgenos, Shelbi Vitgenos, Lil Mason, Jackie Mason, Deavon Shumard, Dustin Smith. He is also survived by numerous great-grandchildren and nieces and nephews.
There will be a celebration of life on Nov. 25 from 11 a.m. to 1 p.m. at the Monday Club at 610 Main Street, Fortuna. It will be a potluck, so bring your favorite dish.
###
The obituary above was submitted by Harold Baker's family. The Lost Coast Outpost runs obituaries of Humboldt County residents at no charge. See guidelines here.