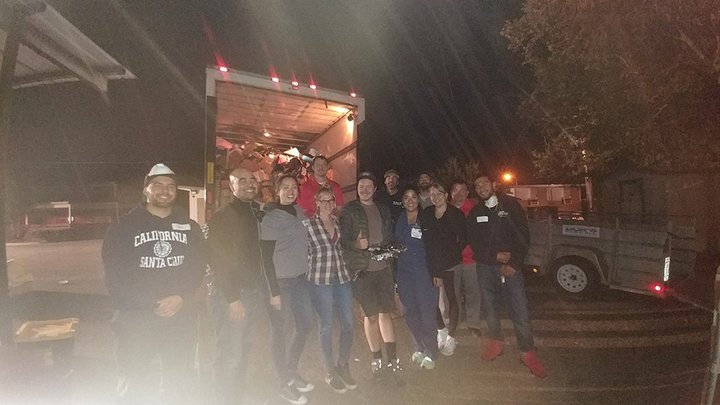 Donations poured in to Humboldt Bay Fire Station One yesterday in response to a call for supplies to help victims of the fires in Mendocino and Sonoma counties, and late last night a group of volunteers drove those supplies south and delivered them to assistance centers in Santa Rosa.
The donated items, including medical supplies, bottled water, tents, sleeping bags, flashlights and more, filled four trucks and trailers and a Mission Linen truck, according to Humboldt Bay Fire officials.
"Thank you Humboldt County!!" the agency said in a Facebook post. "We are SO proud of you and feel so blessed to be able to serve this community! You did what Humboldt County does best, you showed up and served!"
Austin Allison, a Eureka City Councilmember and director on the Humboldt Bay Fire Joint Powers Authority board, helped organize the effort and made the drive south last night. He posted the following message and images around 1 a.m. Wednesday: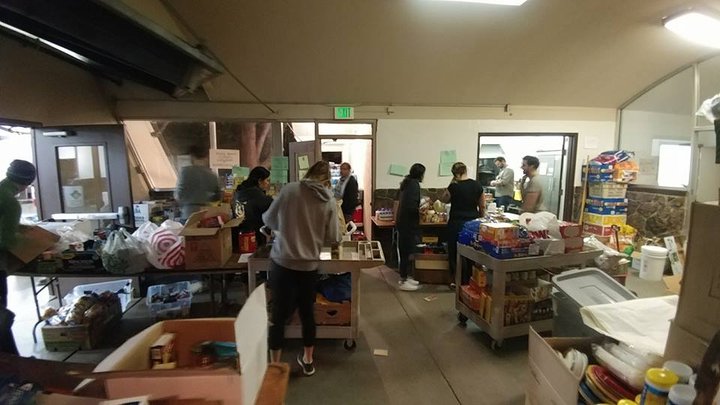 Christina Bandy, a registered nurse at St. Joseph Hospital, was in the Bay Area when the fires erupted and was shocked to see images of critically ill patients being evacuated from Kaiser Hospital in Santa Rosa. She, too, helped the emergency efforts last night, working in a rapid response team alongside nurses from Kaiser, "and their stories are harrowing," she said in a social media post.
One nurse's home burned to the ground while she was saving hospital patients' lives, according to Bandy. "I've never worked with such dedicated and vibrant people (even at 3AM in 50 degree weather) and am grateful for the opportunity to help give back," she said.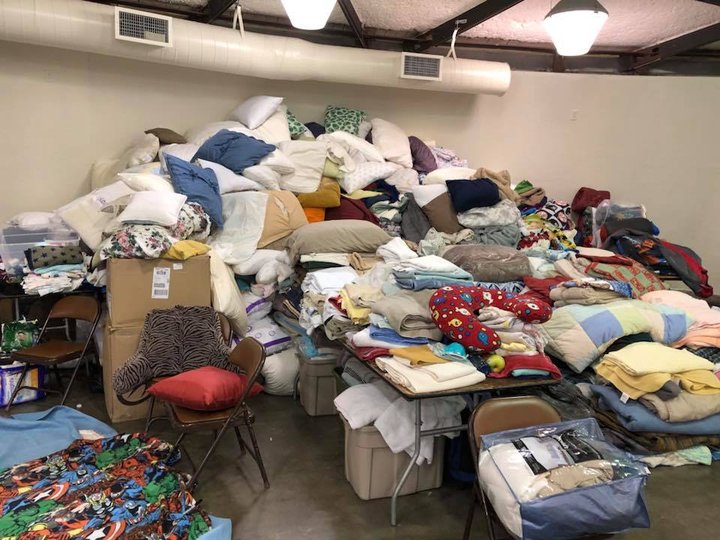 St. Joseph Hospital donated respirators and Picky Picky Picky donated "a ton of flashlights among other things," according to Bandy.
Humboldt Bay Fire is no longer accepting donations, but the organization Pay It Forward Humboldt is still organizing loads of donated supplies for victims of the fires in Sonoma and Napa counties (see post below), and they've linked to a Google document showing how volunteers can help.