A long-time McKinleyville area man was arrested near Willow Creek yesterday and is charged with the murder of three people in Silver Springs, Nevada.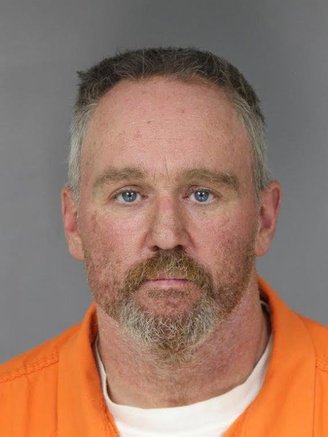 The Lyon County Sheriff's Office says Scott Baskette, 48, killed his former girlfriend Rebecca Driver — also formerly a Humboldt resident — and her parents over the weekend. Baskette and Driver separated four weeks ago after being in a relationship for 12 years, according to KOLO-TV in Nevada.
On Oct. 7 officials say that Driver was found unconscious by her children. She was dead by the time law enforcement arrived.
Deputies later drove to Driver's parents home to inform them of their daughter's death but ultimately discovered the couple, Frank and Coral Evans, dead from gunshot wounds.
Humboldt County Sheriff's Office press release below:
The Humboldt County Sheriff's Office been working with the Nevada Department of Public Safety for the past week attempting to locate 48 year old suspect Scott Alan Baskette. Baskette was wanted for three counts of first degree murder from Lion County Nevada. He is a Mckinleyville native and thought to be in the area.

On 10/10/17 at about 5:23 pm a deputy working the Willow Creek area saw the vehicle Baskette was supposed to be driving on Highway 299. The deputy turned around and attempted to catch up to the vehicle which was traveling in the opposite direction. The suspect vehicle increased speed and turned down a dirt road that was blocked by a gate. The deputy caught up to the vehicle and was able to take Baskette into custody without incident.

He was later booked into the Humboldt County Correctional Facility.