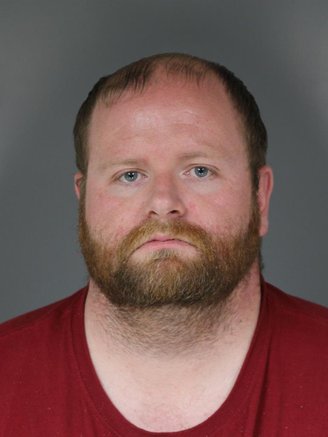 The preliminary hearing has been postponed until November for a former Humboldt County correctional officer accused of child molestation.

This morning Judge Christopher Wilson set a Nov. 8 preliminary hearing for Cory Jordan Fisher Sr., whose hearing had been scheduled for Wednesday. Fisher is accused of sexually molesting three young boys and is being held on $3 million bail.
Fisher's case has been assigned to newly hired Deputy Public Defender Ben McLaughlin, who told the judge this morning that he needs more time to prepare. McLaughlin said he spoke with Fisher yesterday. Fisher was to decide by today whether he wanted his hearing within 10 days of arraignment, which is his right. Fisher indicated he was willing to waive that right, but wants the hearing within 60 days.
The burly, bearded former correctional officer is being segregated from the jail's general population. He worked in the facility for 11 years before resigning in August and moving to San Bernardino. He was arrested there on a warrant in September.
Fisher's estranged wife, who has attended previous hearings, was not in the courtroom this morning.
###