PREVIOUSLY:
##
A former Humboldt County correctional officer pleaded not guilty today to eight counts of sexually molesting three young boys, and to one count of battery with serious bodily injury on one of his alleged victims.

Cory Jordan Fisher Sr. glared defiantly as he entered the courtroom dressed in red, meaning he is segregated from the jail's general population. Deputy Public Defender Casey Russo entered not guilty pleas on his behalf and also denied all special allegations. One of those allegations is recurring sexual abuse of a child.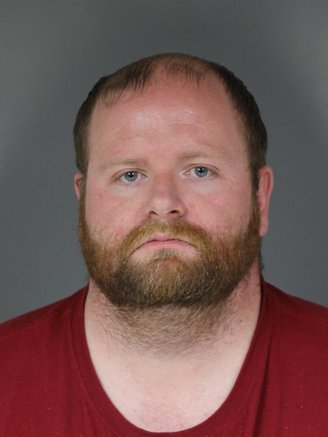 Visiting Judge Terrence Boren, at the request of Deputy District Attorney Roger Rees, set Fisher's bail at $500,000. But Rees said outside the courtroom the bail may be raised.
Fisher's estranged wife was in the courtroom audience, looking distraught and gripping the hand of the woman sitting next to her. His sister also attended the arraignment.
Fisher was a correctional officer for 11 years before he quit his job this summer and moved to San Bernardino. Based on an investigation by the Eureka Police Department, he was arrested there Sept. 15. He was booked this week into Humboldt County Correctional Facility, his former workplace.
Rees said there are three male victims in the case. Most of the charges relate to alleged sexual abuse in 2005 and 2007, but there was one reputed assault in March of this year. And in June, the criminal complaint states, Fisher committed battery with great bodily injury on one of the victims.
Charges include oral copulation of a child 10 years or younger, sodomy with a child 10 years or younger, lewd acts with a child under 14, lewd acts with a child 15 years old or older and continuous sex with a child under 14.
Eureka police say they began investigating Fisher in August after receiving "information regarding possible long-term sexual and physical abuse of minors."
Today Judge Boren set Fisher's preliminary hearing for Oct. 4. At Russo's request, a bail hearing was scheduled for Tuesday.