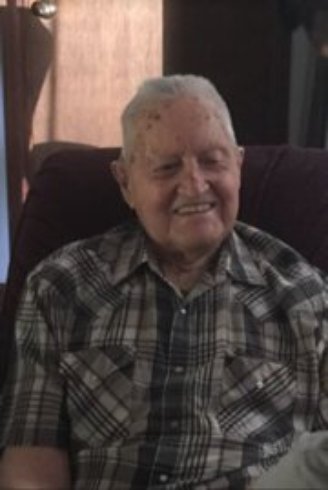 Carl Leroy Barclay was born in Tidewater, Ore. on Jan. 16, 1917 to James Carrel Barclay and Jessie Virginia Barclay.

After graduating from high school, Carl turned down a football scholarship at Oregon State to marry Elva Burris and start a family. They moved to Central Oregon in 1941, and he became the foreman for a large cattle ranch in the Sisters area during World War II. While there they had three daughters — Darlene, Beverly and Shirley. The family moved back to the Oregon Coast in 1949, and Carl went into the logging business. He started a small logging business of his own and worked in that area for several years before moving to Weed, Calif. in the 1960s. He was hired as a logging foreman in the woods for International Paper Company.
After his wife Elva passed away in 1968 Carl met and married Elizabeth Gilliam in 1971. Carl worked for IP for several years until his retirement in 1980 ,when they moved back to the Tidewater Area where they lived for 10 years until moving to Willow Creek to be closer to family.

Carl worked well up into his 80s for McKnight Logging as a cat skinner and even fell timber for them! Carl was the hardest working man anyone had ever seen and seemed to enjoy every moment of it.
Carl passed away on October 13, 2017 in Eureka at the age of 100 years and 9 months.
He was preceded in death by his wife Beth and daughters Darlene and Beverly. He is survived by his daughter Shirley and stepsons Phil Nelms, Mac Gilliam and Rod Gilliam their spouses and numerous grand- and great-grandchildren. He is very much loved by his family and he will be deeply missed!
###
The obituary above was submitted by Carl Barclay's family. The Lost Coast Outpost runs obituaries of Humboldt County residents at no charge. See guidelines here.