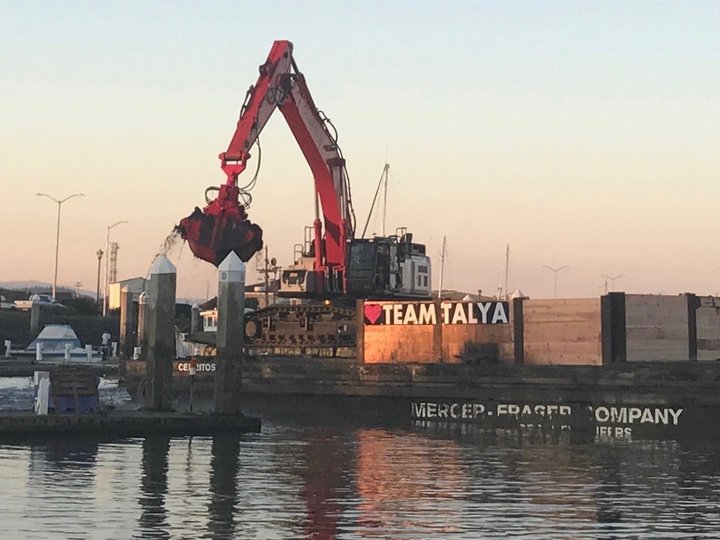 PREVIOUSLY: Missing Kneeland Toddler Flown to Hospital After Father Dives to Bottom of Lake Shasta to Rescue Her From Drowning
# # #
Employees of the Mercer-Fraser Company are showing their support for the family of a three-year old girl who nearly drowned in Shasta Lake last month by posting a message of love on the hopper that holds Humboldt Bay's harbor dredge. The workers surprised the girl's father, Mark Benzinger, a project manager at Mercer-Fraser, by commissioning the sign and sending him a photo.
"I just think it's cool that a bunch of construction guys did this for their coworker," said First District Supervisor Rex Bohn, who sent the above photo to the Outpost.
The girl remains a patient at UC Davis Medical Center in Sacramento. She and her family, who live in Kneeland, were vacationing with friends on a houseboat the night of Sept. 23, when she went missing. After a frantic search, Mark Benzinger somehow managed to dive into 70 feet of water and pull the missing child to the surface, according to a press release from the Shasta County Sheriff's Office.
"The little gal's making progress," Bohn said this morning, though he added that she's "not out of the woods."