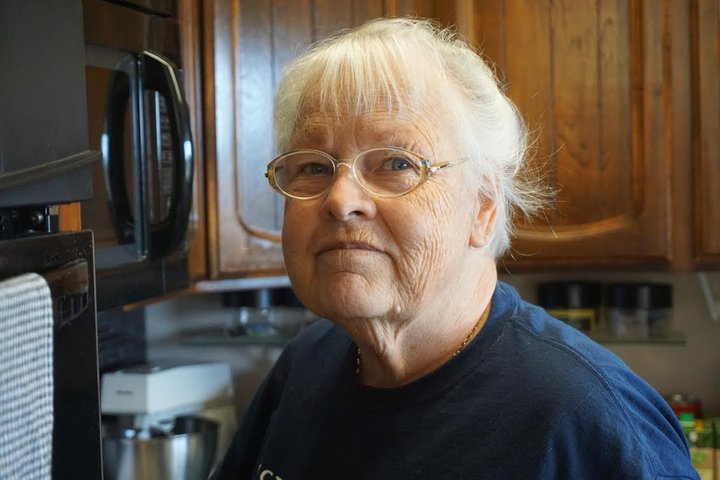 Diane Marie Shaddix was born in Chicago on August 18, 1940. She died in Eureka on September 1, 2017.

Diane led an active, positive and spiritual life serving others who were fortunate to know her. To the very end Diane maintained a positive attitude, communicating with and comforting family and friends. Following the sudden onset of symptoms from liver cancer, Diane had a short 5-day stay at St. Joseph's Hospital, where family and friends visited and kept her company. After receiving the diagnosis, Diane reassured her husband that it would be okay because she had her faith. A couple of days later Diane told her son, Michael, to remind her husband that her faith sustained her and that if this was the plan that God had for her, then she was at peace with that. Diane was fortunate and blessed to have her husband, Russ, and their four sons, Greg, Michael, Chris and Jonathan, present, along with their sons' wives and children. On Tuesday, August 29, 2017, two days after Diane was admitted to the hospital, Russ proposed. It was the date of their 58th wedding anniversary. Diane accepted, and Russ gave her the ring that she had given up when admitted to the hospital. Later, a wedding celebration was held with the entire family present. Throughout her final days, Diane was still taking care of others when she explained the nuances of how to operate the washer and dryer, revealed the locations of birthday and Christmas presents, and relayed where her homemade quilts should go. This represented the love, faith and dedication to others that characterized her life. When she could no longer participate in the conversations and laughter recalling passed experiences, she asked family to keep talking so she could hear them.

She was never left alone. The night before her death she opened her eyes and said to her husband and family "Good night. Thanks for everything. I love you." Resting on her last day with her eyes closed, when greeted by her husband Russ, Diane puckered her lips for a last kiss.
When she took her last breath, family was there to kiss her and express their love for her being a forever giving wife, mother, grandmother, great-grandmother and great-great-grandmother.
During her life, Diane enjoyed reaching out to others, sharing her talents in music, cooking, crafts and travelogues. For more than 20 years she taught at convalescent homes bringing all her talents to bear for the benefit and to the delight of the residents of the homes. For many years Diane organized and served over 100 meals at monthly senior luncheons. Further, although always in the background, Diane actively supported her husband's work with St. Vincent de Paul. When Maria Shriver traveled to Eureka to commemorate the opening of the showers at the St. Vincent de Paul Free Dining Facility, Diane hosted the event with homemade refreshments.
Diane was as meticulous as she was thoughtful when it came to her efforts for the benefit and joy of family members, friends, and members of the Humboldt County community. A great deal of planning, preparation and research went into every quilt or banner that she made, every meal that she planned, every event that she catered, and every gift that she picked out.
Diane was actively involved at Sacred Heart Catholic Church throughout her life. Parishioners at Sacred Heart Catholic Church will remember her handcrafted creative and colorful banners that have hung in the church for over 50 years.
Diane was an avid camper and traveler. Diane shared many trips across the United States and Canada with her children and grandchildren. Just two weeks before her death, Diane was busy camping on the Oregon Coast and picking blueberries with her husband Russ.
Diane is survived by her husband, four sons and their wives, 11 grandchildren, one great-grandchild and two great-great-grandchildren.
Diane's blessed friends, with whom she could confide anything, were Marjie Lorensen and Shelton Davison. Other close friends of Diane and Russ include Charlie Davison, Bettye DeHennis, Myrna Weingartner, Phil Kirby and Tawney Willis, Bob and Peggy Kirkpatrick, Bill and Kay Schaser, and Hank and Mitzi Beck.
A funeral mass for Diane Marie Shaddix will be held at Sacred Heart Catholic Church on Saturday, September 16, at 10 a.m. Sacred Heart Catholic Church is located at 2085 Myrtle Avenue, Eureka, California. Reception to follow at parish center, on site.
In lieu of flowers, Diane would have been pleased to have donations in her memory be made to the St. Vincent de Paul Free Dining Facility at P.O. Box 1386, Eureka, CA 95502-1386.

# # #
The obituary above was submitted by Diane's family. The Lost Coast Outpost runs obituaries of Humboldt County residents at no charge. See guidelines here.