Norma Jean Carter was born June 12, 1949 in Eureka, California. Norma was a proud Elder of the Bear River Band of the Rohnerville Rancheria. Norma left this world due to a long-term illness and crossed the river to meet her Creator and her boys on September 26, 2017 at her home in McKinleyville.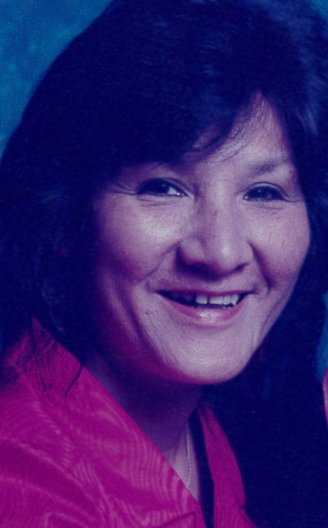 Norma was one of 13 born to Margaret Moon Bowie. She is preceded in death by her sons Leslie Bowie, Sr., Robert Joe Bowie, mother Margaret and father Joseph Bowie. Her siblings Andrea, Victor, Duane, Marian, Janice, Gary, Marlene, and Darrell. She is survived by her husband of 43 years Ivan Carter, Grandchildren Madison (Pam), Leslie, Jr. (Cindi) and Kaleb, Sister-in- law Barbie and Skip Carlson, Siblings Aileen Meyer, Brenda Bowie and Eloise Bowie (Judy Freyslaben) and step-father Elmo Bowie and her third son in life Bill Crutchfileld, Jr. Her special friends the two Vicki's. Norma Jean had several nieces, nephews, cousins and friends. Too numerous to list.
Norma lived her entire life in Humboldt County. She went to Fortuna High and worked several years as a housekeeper. She was a crab picker and fish filleter. She could pick a crab cleaner than any other.
The biggest love of her life was watching her boys play sports. Leslie and Bobbie were excellent athletes and Norma was so proud of them. Norma's house was the place to go on weekends. She would cook up a storm and then it was time to play darts, cards, yahtzee, 10,000, and spoons. She was a force to be reckoned with at all the games. She was so competitive. She played Skip-Bo with her husband Ike and he hated losing to her. She loved to crotchet and her blankets can be found at all her relatives homes. She was the one sibling that brought the family together. She was so loved by all her family and she helped many of them throughout her life. She loved to go swimming and spend time with her family She loved music and loved to dance to her favorite artist Elvis Presley. She loved to watch crime shows, golf and westerns with her husband Ike.
Special thanks to Mad River Hospital and Hospice for their devoted attention to Norma. To her family that took the time to visit her and take care of her. Special thanks to Brenda, Porky, Judy, Cindi and Norma's husband Ike for being by her side to the very end.
Pallbears will be Brian Wells, Gary Robinson, Dakota McGinnis, Jr, Bill Crutchfield, Jr, Billy Robinson, Sr., Danny Lopez, and Leslie Bowie, Jr. Honorary Pall Bearers are Elmo Bowie, Skip Carlson, Roy Robinson, John Carlson, Kenneth Murrary, Jr., Duane Bowie, Jr., Bill Carpenter Sr., Wayne Moon, and Marvin Bowie.
Celebration of life for Norma will be held Saturday, September 30 at Gobles Mortuary in Fortuna at 1:00 p.m. Viewing for Norma will be Friday, September 29 from noon to 5:00 p.m. at Gobles Mortuary. Internment will be at Sunrise Cemetery in Fortuna immediately following the service. A potluck reception will be held in Loleta at her Sister Brenda Bowie's home on the Bear River Reservation at 31 Bear River Drive, Loleta.
# # #
The obituary above was submitted by Norma's loved ones. The Lost Coast Outpost runs obituaries of Humboldt County residents at no charge. See guidelines here.