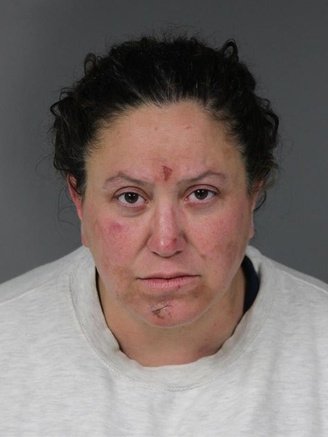 A Ferndale woman charged with trying to kill her daughter has been found mentally competent to stand trial, but now says she was insane at the time of the alleged attack.

Kimberly Ann Felder, 45, has already pleaded not guilty to attempting to murder her 11-year-old daughter June 16 on Centerville Beach. This morning she entered a second plea of not guilty by reason of insanity. This means she would have a two-phase trial, first addressing whether she is guilty and then, if she's convicted, whether she was insane at the time.
Witnesses said Felder claimed she was trying to cast demons out of the little girl. The child had been stripped naked and her mother allegedly was hitting, biting and choking her while shoving sand in her eyes and mouth. The attack was halted by a passer-by.
A local psychiatrist evaluated Felder and found her mentally competent, meaning she is able to understand the criminal proceedings against her and aid in her own defense.
Felder must now be examined by two psychiatrists in regards to the temporary-insanity issue. One will be recommended by the defense and one by the prosecution. This morning Deputy Conflict Counsel Marek Reavis, representing Felder, recommended two doctors for consideration. Deputy District Attorney Roger Rees told Judge Christopher Wilson that his office will submit a name shortly.
A status hearing was set for Sept.14. In the meantime, Felder remains in jail on $600,000 bail.
###