A Fortuna man suspected of shooting an Arcata teenager at a house party was arraigned today on charges that could put him in prison for life.

Elijah Stonebear Williams, 20, pleaded not guilty to attempted murder, shooting from a vehicle and assault with a firearm in the July 2017 shooting of 17-year-old "John Doe," who suffered a gunshot wound to the leg. Williams also is charged with several special allegations, including two counts of the so-called "Use a gun and you're done" allegation that can add 25 years to life to a prison term.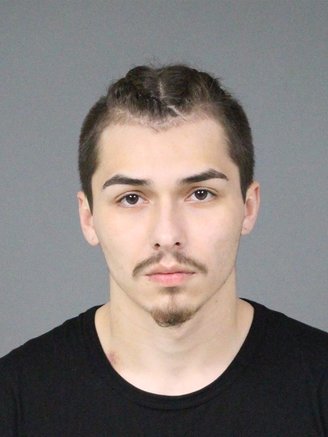 Williams had been on the run until Friday morning, when he called the Fortuna Police Department and said he wanted to turn himself in. At the arraignment this afternoon, Williams first told visiting Judge Joseph Hurley he didn't want an appointed lawyer and planned to hire one himself.
"I just need to make a phone call," he said.
Williams, who appeared nervous and shaken, told the judge this was his first time in court.
"Your first time in court," Hurley replied, "and you're facing multiple life sentences."
Deputy Public Defender Casey Russo asked if he could speak to Williams. After that conversation, Williams said he would like to have a lawyer appointed. Russo entered not guilty pleas on his behalf, and the preliminary hearing was set for May 31.
Williams allegedly shot the teen outside a residence at 12th and C streets in Arcata. A loud party had been going on there for some time, and Arcata police went to the house to tell the partiers to quiet down. There was no further problem until the shooting was reported about 2:45 a.m.
Williams is in Humboldt County Correctional Facility on $1.5 million bail.
###
PREVIOUSLY