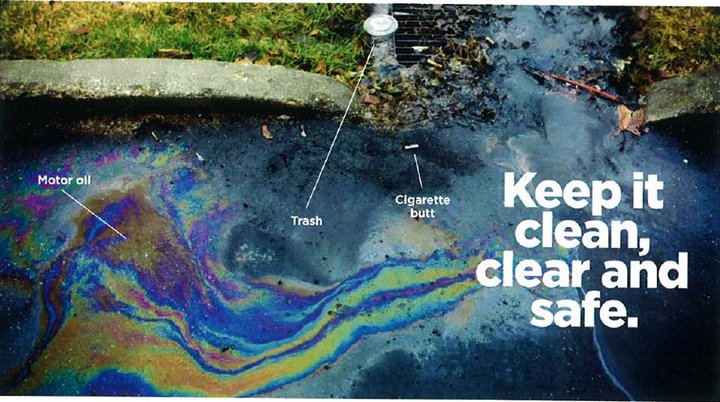 The North Coast Stormwater Coalition — a consortium of city and county governments around the region dedicated to reducing pollution in our waterways — would like to beg a few moments of your time.
Following a trend, the NCSC is asking local residents to participate in an online survey. What do you know about stormwater pollution? The results of the survey will help the coalition know where to direct its educational efforts.
The coalition says:
The North Coast Stormwater Coalition (NCSC) invites all community members to participate in the 2018 Stormwater Survey. The NCSC works collaboratively with North Coast County and City governments to reduce stormwater pollution and protect local watersheds.

The Coalition will use the survey to gauge the public's knowledge of stormwater issues, including the impacts of urban run-off and other harmful discharges into local waterways like Humboldt and Trinidad Bays and their tributaries. Based on the survey responses, the Coalition will improve our regional stormwater pollution prevention education and outreach program. Your input is invaluable on this anonymous survey. Please complete the survey online by following this link:
Take the survey! It has a really cool cinemagraph at the top. It takes five to eight minutes to complete and helps improve water quality and it's kinda fun.