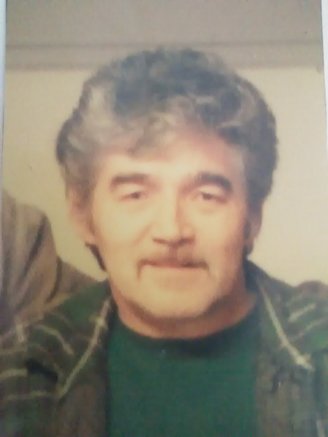 On February 17, 2018, Steven Alvarado Sr., 70, passed away peacefully in his sleep at his home in Weitchpec. Steven was born a Yurok Tribal member on January 28, 1948 to Manuel Montalban Alvarado and Norma Minard Offins. Steven was a man of few words, but when he spoke everyone listened. Steven worked in the logging industry for over 50 years and worked for many logging outfits throughout Humboldt County. He was falling trees up until a few days before his passing. Age was not going to stop him from doing what he loved and anyone who knew him would say the same thing.

He is preceded in death by his mother, Norma Minard Offins; father, Manuel Alvarado; brother, Chet Alvarado; sister, Laura Offins; nephews Maurice and Manuel Alvarado Jr.; mother-in-law Wanda (hubby) Gillespie and his best friend, Dennis O'Rourke.
Steven is survived by his wife Linda Alvarado, stepmother Dorthy "Dot" Alvarado; sons Robbie Robbins, Talbert Dean Alvarado Sr, Steven Alvarado Jr and daughter Tina Graves (Eric); grandchildren Talbert Dean Alvarado Jr (Patesha), Taqurri Alvarado, Lakia Solomon, Julie-Onnah Solomon, James M. Solomon Jr, Jerica Graves, Steven Graves ll and Nathan Alvarado; great-grandchildren Alayha Alvarado and Gigi Alvarado. Steven is also survived by his brothers Tim Minard, Harlan Alvarado, Arnold Offins, Jessie Alvarado and sisters Lucinda Myers, Sam Alvarado, Morneen Wilson (Tommy), Sharon Alvarado and Joyce Hosoda (Lyle). He is also survived my many nieces, nephews, cousins and friends.
The family would like to invite family and friends to services on April 29th, 2018 @ 1 p.m. at the Yurok Tribal Office in Weitchpec. All are welcome to come and pay their respects. A potluck will follow services at same location so please feel free to bring your favorite dish.
###
The obituary above was submitted on behalf of Steven Alvarado Sr.'s family. The Lost Coast Outpost runs obituaries of Humboldt County residents at no charge. See guidelines here.