PREVIOUSLY: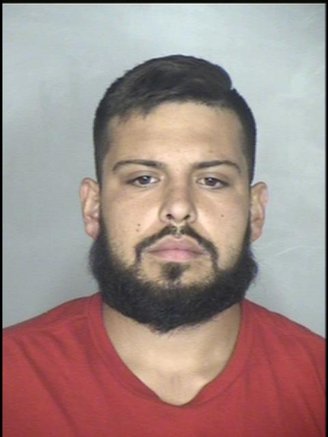 A Chico man pleaded not guilty today to murdering two people whose bodies were found in a burning SUV west of Garberville.

Judge Christopher Wilson advised 24-year-old Ulisses Rodriguez he has been charged with arson, two counts of murder and making criminal threats to commit great bodily injury, with all the alleged crimes occurring on Aug. 14.
Although the cause of death has not been released for the unidentified victims, a 31-year-old woman and a 32-year-old man, charges indicate they were shot. Special allegations against Rodriguez include personal use of a firearm during the alleged murders and criminal threats.
Wilson appointed the Public Defender's Office to represent Rodriguez, and his preliminary hearing was set for Sept. 6.
Looking at the bail schedule, Wilson said "I see four life terms." He set bail at $4 million, which prompted a "Yay" from a middle-aged man in the courtroom audience. After the hearing, that man and two women went to speak privately with District Attorney Maggie Fleming, who was there for the prosecution.
Rodriguez, a smallish man, wore the standard jail-issued jumpsuit. Since his arrest he has shaved off his beard, though his mustache remains. He spoke loudly and clearly when asked if he had hired an attorney ("No, your honor") and whether he wanted one appointed ("Yes, your honor").
He was arrested Monday morning in Chico and booked into the Butte County Jail. According to Humboldt County Correctional Facility records, Rodriguez was booked there on Wednesday afternoon.
A Clerk's Office employee said the only previous charge for Rodriguez in this county was for using a cellphone while driving.