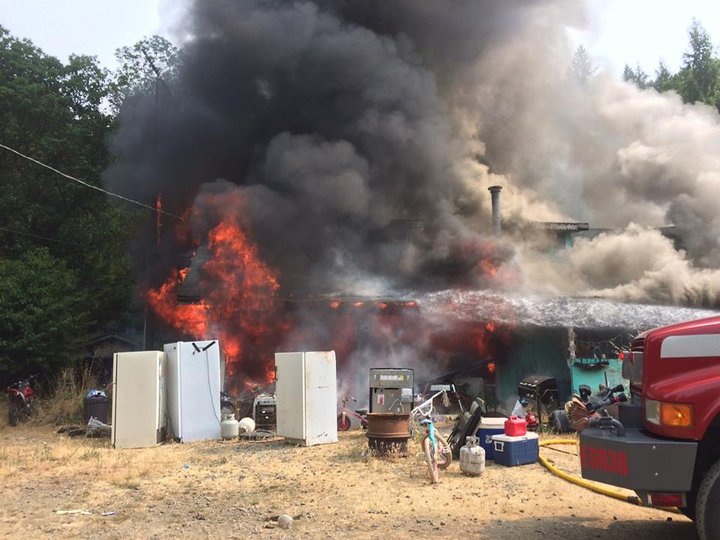 A volley of local volunteer fire departments helped extinguish a house fire in Fruitland Ridge yesterday, preventing it from growing into yet another Northern California wildfire.
Fruitland Ridge Volunteer Fire Chief Mike Lake said a home on the 2400 block of Elk Creek Road was completely destroyed by the flames after igniting around 10 a.m..
"It was a total loss," Lake said. "It also burned about a quarter acre of vegetation, but with the amount of manpower we had, and how it was arranged, it worked well. It turned out tragic with the loss of the house, but it didn't go any further."
Calfire and volunteers with Fruitland Ridge, Redway, Rio Dell, Redcrest, Miranda and Myers Flat fire departments all came together to help extinguish the burning home.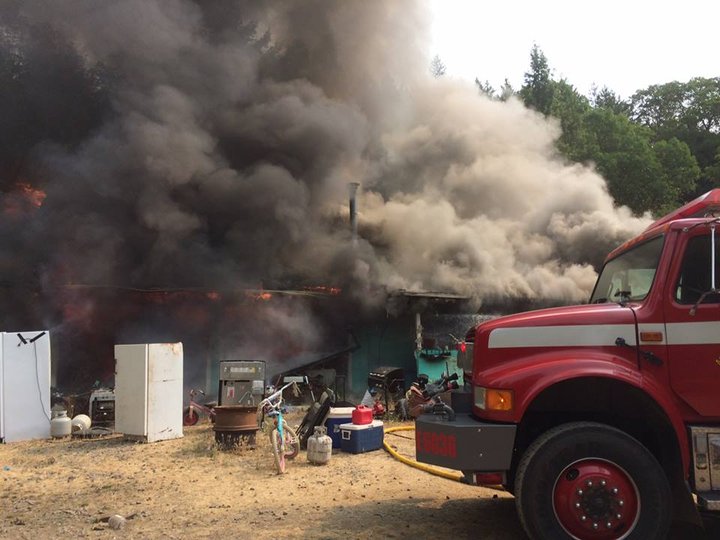 "We went through about 16,000 gallons of water," Lake said. "It's real fortunate we didn't' have any wind, that really played into our favor."
Lake said that CHP and Public Works also responded to help control traffic in the area, which was only about two miles from Avenue of the Giants.
Firefighters reportedly remained on scene yesterday until about 6:30 p.m., and are returning to the area today to help prevent any smoldering.
The were no reported injuries and the cause of the fire is unknown at this time.
"Nobody got hurt which is always great," Lake said. "The guy had a beautiful gun collection; he lost most of that those things you can't replace, but you have your life."