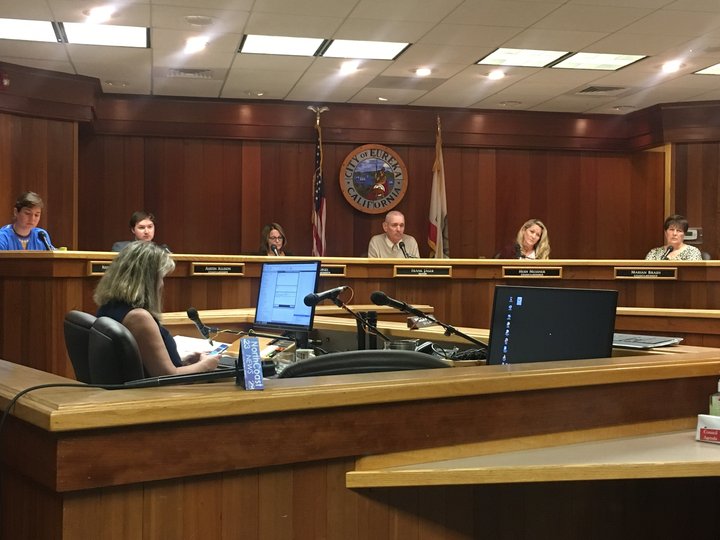 ###

Following hours of public comment at a standing-room-only meeting, the Eureka City Council voted last night to move forward with the "Eureka North-South Multimodal Corridor Plan," which will reduce the automobile lanes on H and I streets from three to two.

The vote was 4-1, with Marian Brady dissenting, directing staff to move option one of the project to the design phase and pursue grant funding.

Many people commented both for and against the project during the meeting, primarily concerned with the potential positive and negative effects it would have on H and I streets. There were three options presented to the council for the plan, aimed improve pedestrian and bike safety in the city. Two of the options involved reducing the number of automobile lanes on H and I streets.

Planning Commission member and City Council candidate Joe Bonino spoke out against the project, asking the council if an Environmental Impact Report had been done. Bonino fears that building curb extensions, or bulb outs, would cover the historic curbing on the streets, which have the street names stamped into them.

"That is all part of the historic environment of our two grandest thoroughfares in the city," Bonino said. "The only option here would be option four, which is not to do any of these three plans."
The issues most talked about were traffic and safety. One citizen who spoke in support of the project said that although more cars than bicycles may travel these roads, bicyclists' safety should be paramount.

"In making your decision, I urge you to consider the most vulnerable of our road users, which are the pedestrians and the cyclists," she said.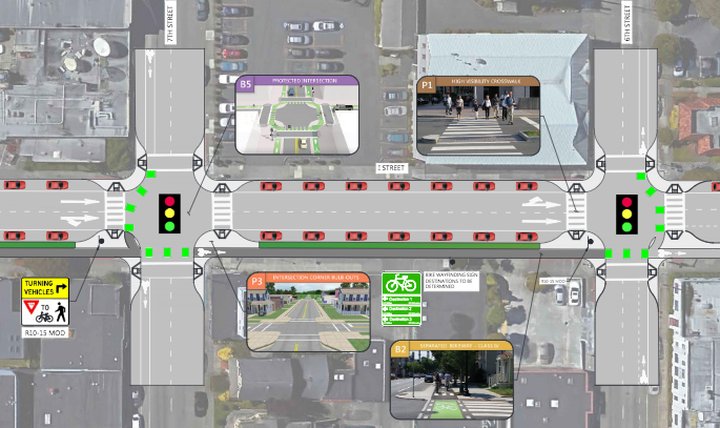 In the end the council decided that the city needs this project. They opted for concept one, which will reduce H and I to two traffic lanes, build bulb outs for the curbs, build high-visibility crosswalks and established buffered bike lanes on the roads.
Councilmember Natalie Arroyo acknowledged that there is a lot of disagreement in the city about this issue. But she said that one of the biggest issues people agreed on was speeding on H and I. She thinks this project could calm that.
Arroyo also addressed the local rumors that this project is a conflict of interest for her, because of her involvement with the Redwood Community Action Agency, which helped plan the project.
"This is something that in no way benefits me financially, and at this point in the project it would not benefit RCAA, to the best of my knowledge," she said. "So I feel perfectly comfortable going through with voting."

The council also address the Humboldt Area Center for Harm Reduction (HACHR) during the meeting, deciding that the best course of action is to establish a community advisory board. Council did not rescind the resolution that supports the Syringe Exchange Program.