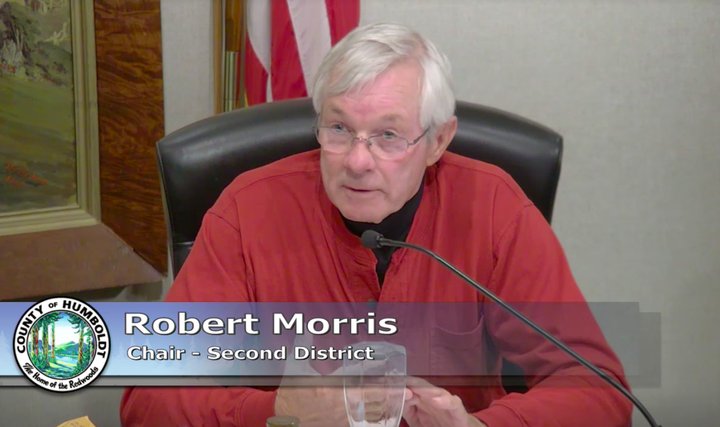 The Humboldt County Board of Supervisors on Tuesday will consider rezoning roughly 13,000 parcels covering half a million acres of land in a move that would affect properties in virtually every region of the county.

The staff report for this project describes these sweeping changes as a way to make the zoning consistent with the underlying land uses, which were determined during the General Plan Update process completed back in October of 2017.
The Planning Commission considered these proposed changes at a raucous Nov. 1 meeting, where a series of speakers expressed concerns about the lack of public outreach and the potential impacts to environmental resources and entitlements. Some worried that the zoning changes would allow large cannabis operations to move into their communities, and several speakers asked the commission to allow more input from local community plans.
There were some fireworks during the meeting between Commission Chair Robert Morris and Supervisor-elect Steve Madrone, who accused Morris of having a conflict of interest, since he has real estate that would be affected by the sweeping rezones. Madrone told the commission that they'd be proceeding at their own peril if they voted to recommend the changes, and he threatened to file a complaint with the state's Fair Political Practices Commission (FPPC).
Take a look:
Records on file with the county show that Madrone appears to be correct: Morris owns at least six parcels, either personally or through LLCs he controls, that are slated for rezoning.
One, a two-acre lot adjacent to the Dinsmore air strip that's owned by Morris's Van Duzen Investments, LLC, is currently zoned "Unclassified" and slated to be changed to "Forestry Recreation." (The county used the "Unclassified" zone in years past for areas that, at the time, "had not been sufficiently studied to justify precise zoning classifications," according to the staff report.)
Part of another Morris-owned parcel, near Fickle Hill outside Arcata, is set to change from "Unclassified" to "Rural Residential Agriculture."
There are three more parcels in Dinsmore, including the site of the Dinsmore store, and one on West End Road slated for zoning changes. The latter is one of many parcels countywide set to be changed from "Agriculture General" to "Rural Residential Agriculture."
At that Nov. 1 meeting the Planning Commission voted 4-2, with commissioners Noah Levy and Brian Mitchell dissenting, to recommend the zoning changes to the Board of Supervisors. Morris did not recuse himself from the vote.
When it comes to conflicts of interest, the FPPC says a public official should recuse himself not only from any decision affecting the value of his own property but also from any decision affecting the value of any property within 500 feet of his own property. There are numerous such properties for Morris, in this case.
Reached by phone on Monday, Madrone reaffirmed his objections to Morris's vote and his behavior as chair of the Nov. 1 meeting.
"It was extremely evident that he was not impartial," Madrone said of Morris. "Any commissioner who suggested listening to the public's concerns was immediately rebutted or browbeat. [Board Chair] Morris challenged any commissioner who spoke in favor of taking the time to get it right."
Madrone said that the proposed new zoning could potentially allow cannabis activity on some of Morris's parcels. "It's quite clear that he has conflicts of interest," Madrone said.
Morris, you may recall, was heavily involved with the General Plan Update as one of the founders of the Humboldt Coalition for Property Rights, aka "HumCPR," a private political corporation that advocated for looser restrictions on rural properties in particular.
The Outpost emailed the county planning clerk Monday in hopes of reaching Morris for comment but had not heard back by the time this story was published.
If the Nov. 1 Planning Commission meeting is any indication, tomorrow's hearing is bound to see plenty of public interest. Letters of opposition have been sent by residents of Fieldbrook as well as one from the Humboldt Bay Municipal Water District.
The matter is set to be heard at 10 a.m. in board chambers at the county courthouse.