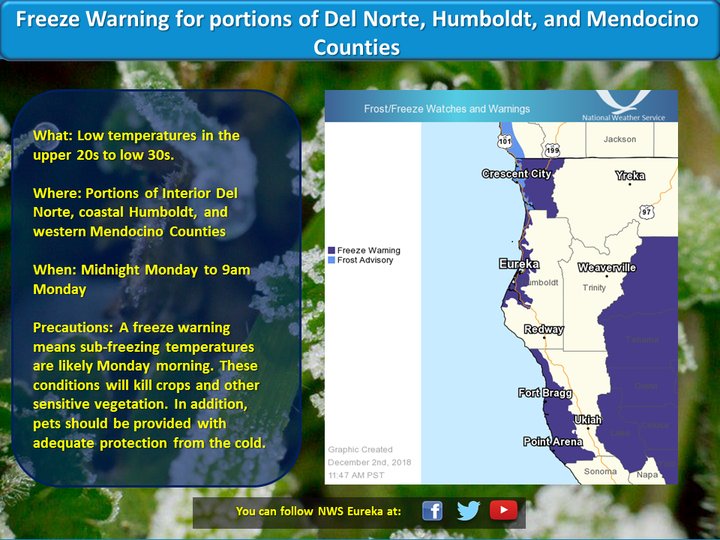 Crank the heat and let the dogs in, Eureka's national weather service office has issued a Freeze Warning for tonight.

Temperatures are expected to dip into the high 20s and low 30s for coastal Humboldt, Western Mendocino and interior areas of Del Norte.
"A freeze warning means sub-freezing temperatures are likely Monday morning," the NWS wrote on Facebook. "These conditions will kill crops and other sensitive vegetation. In addition, pets should be provided with adequate protection from the cold."
Because it's been a while since this song was stuck in your head.