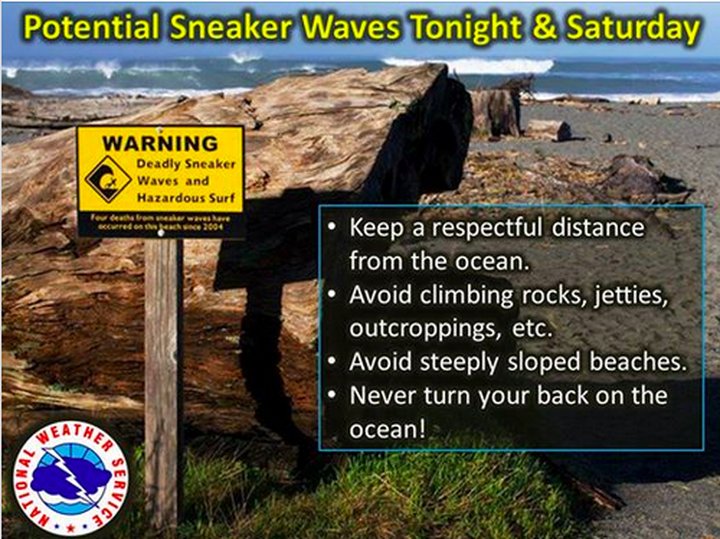 Eureka's National Weather Service issued a sneaker wave warning for the North Coast yesterday. Though the greatest risk of sneaker wave activity was this morning, the NWS says the risk continues into this afternoon and to exercise extreme caution near the ocean.
"Do not let the ocean fool you. Long period waves can generate lulls of wave activity making the ocean look deceivingly calm and draw people closer to the water," states the Weather Service warning.
HSU Professor Lori Dengler sent the Outpost a photo of a family getting caught in a small sneaker wave at Moonstone Beach earlier today. Everyone made it out alright. But they were cold and frightened by the experience, Dengler said.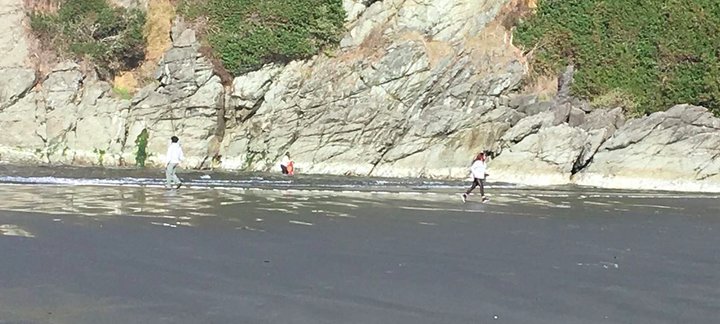 The National Weather Service reminds you to avoid climbing rocks and jetties and never turn your back on the ocean. Sneaker waves can be extremely dangerous, sometimes sweeping people out to sea.
Below is a video of an sneaker wave south of Coos Bay, Oregon.