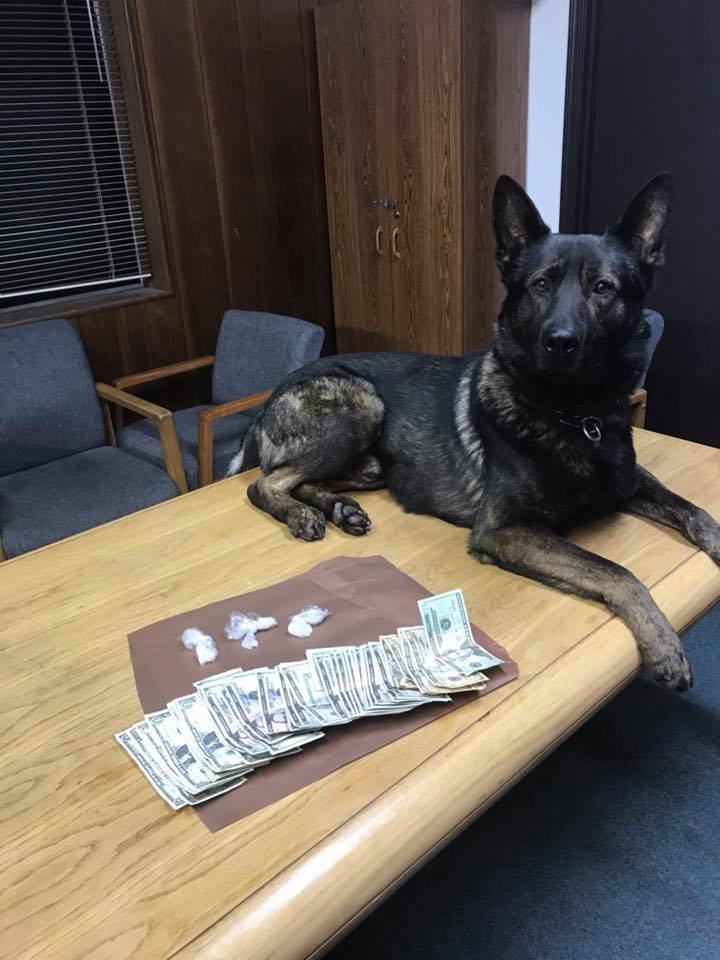 PREVIOUSLY: Police K-9 'Kai' Poses Like a Boss After Busting Two Suspected Crescent City Drug Dealers With Cocaine, Shrooms, Weed
Crescent City Police K9 'Kai' Tips Officers Off to Loaded Handgun, Suspected Methamphetamine During Traffic Stop Arrest
Crescent City Police K9 Sniffs Out Meth, Heroin Sitting in Car; Del Norte Sheriff's Office Asks for Help Identifying Suspected Driver

###
Crescent City Police Department press release:

Another win thanks to K9 'Kai!'

On 2-10-2018, at about 3 am, a CCPD Officer conducted a traffic stop in the 200 block of L street. K9 Kai was deployed during the stop and CCPD Officers recovered approximately 9.0 grams of suspected methamphetamine (that was packaged separately) and $221.00. The driver, 36 year old Nathan Rovier, was ultimately taken into custody and booked for HS 11378 possession of a controlled substance for sales, HS 11379 transportation of a controlled substance for sales and other charges.

CCPD Officers are dedicated to keeping our community safe, and keeping dangerous substances off our streets. Go Kai!