From the Arcata Police Department: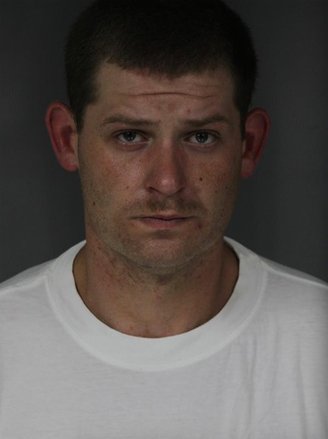 On February 14th, 2018 at about 8:36 p.m., an officer with the Arcata Police Department conducted a traffic enforcement stop on a Ford F-150 in the 1700 block of G Street. The vehicle failed to yield to the officer and a vehicle pursuit ensued. The suspect vehicle continued to McKinleyville where officers eventually terminated the pursuit due to public safety concerns.

A short time later, a California Highway Patrol Officer located the vehicle on Hwy 101 headed back towards Arcata. They initiated a traffic stop on the vehicle, which again fled from officers. They continued pursuing the vehicle to Sunset Ave where the suspect vehicle exited and continued towards the downtown area. The California Highway Patrol officer discontinued their pursuit of the suspect at that point.

During the subsequent investigation by Arcata police officers, the suspect was identified as Fortuna resident, Robert Jordan Lippert (age 29). Lippert is currently on court ordered probation for H&S 11378 - Possession of a Controlled Substance for Sale and PC 459 - Burglary.

Officers responded to a local motel where Lippert was contacted and taken into custody for his role in the pursuit.

During a search of his motel room per the terms of his probation, officers located bear mace and narcotics. It was also learned that Lippert is currently free on bail for alleged violations of PC 29800 - Felon in possession of a firearm, PC 29815 - Illegal possession of a firearm and PC 30305(a)(1) - Unlawful possession of ammunition.
Lippert was transported to the Humboldt County Correctional Facility where he was booked on the following fresh charges:

CVC 2800.2 - Felony reckless evading
PC 22810(a) - Felon in possession of a tear gas
PC 12022.1 - Committing a felony while on bail
H&S 11377(a) - Possession of a controlled substance
PC 1203.2 - Violation of probation.